Having an appointment anywhere for the first time can always be nerve-racking.
Whether you're going to a new hairstylist, a new mechanic, a new dentist, or a new doctor, it can be a little unsettling just because you don't know what to expect.
The same is true for chiropractic care, especially if you've never gone before.
There are a lot of mixed feelings about chiropractic care, so it can be hard to form an opinion before your first visit.
Some people swear by it, while other people still think it's voodoo.
Rest assured, chiropractic care isn't voodoo, and chiropractors are real doctors.
A chiropractor can even serve as your general practitioner.
With that said, in the article below, we'll help put your mind at ease and go over a few things you should do before your first chiropractic appointment.
Table Of Contents
What Is Chiropractic Care?
Before we get started, let's be sure we have a clear understanding of what chiropractic care actually is.
Chiropractors are doctors that specialize in the musculoskeletal system.
The musculoskeletal system is anything having to do with your bones, muscles, tendons, joints, and connective tissues.
Chiropractors use various forms of treatment, such as spinal adjustments, massage, and diet and lifestyle recommendations to ensure that your body is working at an optimum level.
Chiropractors take an all-natural, holistic approach to health care, treating the root of your problem instead of just masking the symptoms.
They won't prescribe you pain medication and send you on there way.
Instead, they figure out what's wrong in your body and correct it, so you don't have to take pain medications for the rest of your life.
Chiropractors realize that, in most cases, if you give your body what it needs, it can heal itself.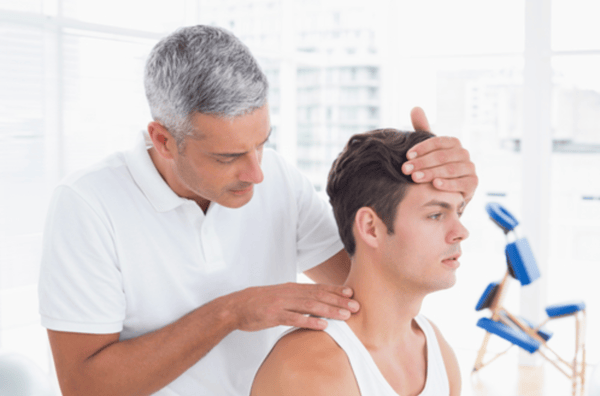 Make The Appointment
To see a chiropractor, you have to make the appointment, and the sooner, the better.
You should give your chiropractor a call as soon as you start experiencing pain.
If there aren't a lot of chiropractors in your area, there might be a long wait, so the earlier you schedule, the better.
Let them know that you will also be available to take over any last-minute cancellations.
And if you end up needing to reschedule or cancel your appointment, let them know right away so they can accommodate their other patients.
Get There Early
Like all medical offices, you'll have paperwork to fill out when you get there. It's unavoidable.
New patients forms, insurance forms, contact forms, and the like will all need to be filled out before your appointment.
As a courtesy, arrive at least 15 minutes early to give yourself plenty of time to fill out the paperwork.
That way you'll have the paperwork filled out so you can start your appointment on time.
If you can't arrive early, or you're running late, give the office a call and let them know.
If you let them know you're running late, they can make whatever changes they need in order to keep the flow of patients moving.
Make A List Of Your Symptoms
You are likely suffering from pain, but where does it hurt? When does it hurt? Are you doing something specific every time it hurts?
Write all of this down to give to your chiropractor before your appointment. Be ready to discuss your symptoms, as there are many conditions chiropractors treat.
Although it may seem easy to remember now, seeing a chiropractor for the first time can be overwhelming, and you may forget.
Write down anything and everything related to your pain and discomfort, so you are prepared when you sit down with your chiropractor.
Wear Comfortable Clothes
There's a pretty good chance you'll get a chiropractic adjustment during your first appointment, so you should dress accordingly.
You'll be lying on a table face up, face down, one your side, and in a variety of other positions.
Chiropractors rarely need to remove clothing, but for certain imaging tasks, sometimes it might be necessary.
If you have any prosthetic devices or you wear any medical appliances, tell your chiropractor or nurse beforehand so they can prepare.
Women should wear tennis shoes or flats, loose-fitting pants, and a t-shirt. Remember, you want to be comfortable.
Shorts are fine, but tight-fitting jeans are usually a bad idea.
Most women feel the most comfortable in a sports bra, tennis shoes, and loose-fitting athletic wear.
For the guys, any tight or constrictive clothing will make your visit uncomfortable.
Ties, belts, suspenders, and dress shoes should be left at home, or be prepared to remove them.
Guys should also avoid tight jeans.
Like women, most men feel the most comfortable in sneakers and loose-fitting athletic wear.
Be Prepared To Talk and Ask Questions
By your second appointment, you shouldn't have any questions left about chiropractic care.
After a quick physical and a review of your medical records, your chiropractor will diagnose any problems and decide on the proper course of treatment.
If you're suffering from spinal distortions because of muscle contractions, you might need a single neck adjustment.
If you have rheumatoid arthritis, you will likely need ongoing appointments with spinal adjustments and therapeutic massage.
Your chiropractor will explain your treatment plan in detail before you get started.
Your chiropractor will likely ask you a lot of questions about your pain and symptoms, and you should be prepared to ask him a lot of questions about the treatment.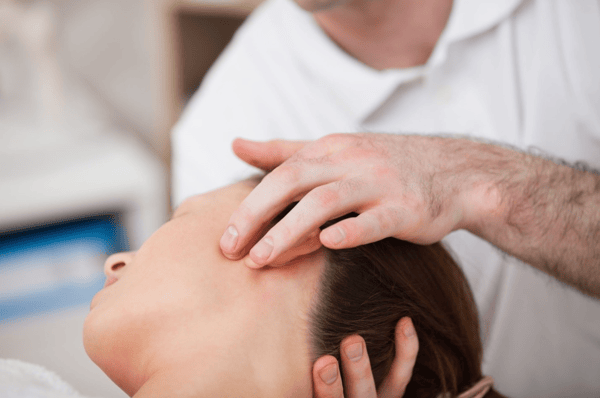 You're Ready
With these five tips, you should be ready to see your chiropractor.
Don't worry, if you've been to one doctor, you've been to them all.
The dress code might be different, and you'll be asking different questions, but every doctor is trying to accomplish the same thing.
They just want to help and make each chiropractic visit as beneficial to you as possible.
And chiropractors aren't practicing a "fake" form of medicine. It's a real as real gets.
If you're finally ready to see a Chiropractor at Florida Spine & Injury, click the button below.