What to know about Facet Nerve Blocks
What does Facet Nerve Block do?
Your spine is made up of Facet Joints which allow you to bend, move, twist, and be flexible. Without these joints you would have stiff movement that look more robotic.
Nerves steam from these joints to all over your body. Which is the reason they can sometime be the cause of your shoulder, neck, head, back, or leg pain.
Arthritis can exist in facet joints just like other joints in your body such as the ones in your hands that people most commonly think of when they think of arthritis. Accidents are also another cause of facet joints cause nerve pain.
If your physician feels your facet nerves are the root cause of your pain then a nerve block will be recommended.
What does the procedure involve?
It is a fluoroscopy procedure which means your are on a special procedure table that has a live x-ray for your physician to see the nerves to accurate place the injections to stop your pain. This may be repeating on several facet nerves at a time but usually no more than 4 injections at a time.
Before the procedure begins the injection site will be cleaned with iodine or chlorhexidine to prevent infections.
The shot is both steroid and a local anesthetic. The anesthetic is used to numb the area.
If your pain is gone after the injections then that confirms that your facet joint is the root cause of your pain.
Watch this video to get a better understanding of the procedure.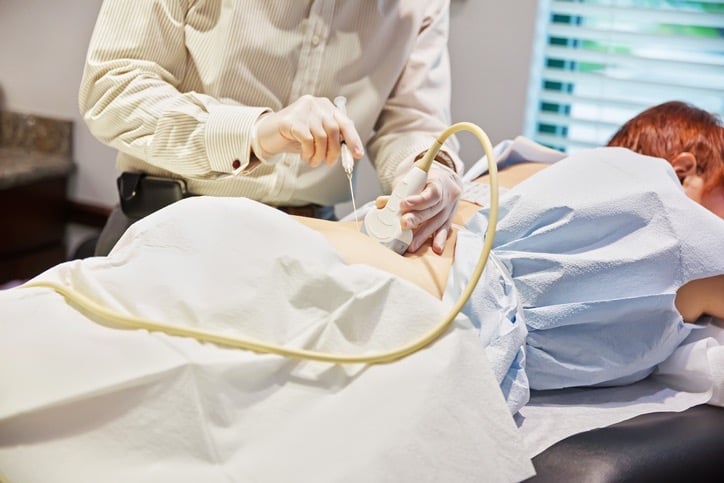 Getting Ready for Facet Nerve Block
One decision you have to make before preparing for the procedure is if you are going to have a sedation IV. With a sedation IV your procedure is more success and goes a lot faster because it keeps you still throughout the process.
Before your procedure you are not allowed to drink or eat for 6 hours leading up to the procedure and no clear liquids within 2 hours of the nerve block.
**Diabetics MUST talk with their primary care physicians or endocrinologist about adjusting your medication for this procedure.
After your procedure, you can return to your normal diet.
You can do regular activities especially those that usually cause you pain.
Showering is allowed but soaking in hot water is not allowed for 24 hours after your procedure.
** No Driving for 24 hours after the procedure** Make sure to have someone at the procedure to drive you home.
Strenuous activities are prohibited for the the first 24 hours, do not overdo it.
Beware of intense pain, swelling, redness, bladder or bowel dysfunction, fever or chills. If any of these symptoms occur call The Villages office immediately.
Pros and Cons
The main benefit of having this procedure done is:
Reduce/eliminate your chronic pain
Reduces inflammation
Tolerate physical therapy
Confirms the cause of your pain
Infection
Bleeding
Nerve injury
Death in extremely rare cases
NOTE: Tell your physician about any medical issues or allergies before any procedure.



There have been several studies on this procedure and here is one of the outcomes, "Success was defined as at least 50% pain reduction 7–21 days, 6 months and 1 year after RF therapy".

In addition to offering Facet Nerve Blocks, our team treats neck pain, back pain, whiplash, nerve pain and much more. Click here to learn more about our car accident clinic in the Villages.
The Villages
On-Location
Facet Nerve Block Procedures
Florida Spine and Injury performs Facet Nerve Blocks in office. Our well-rounded staff of medical physicians, physical therapists and chiropractors work together to provide excellent health care.
Click below to learn more about a Facet Nerve Block at Florida Spine and Injury in The Villages, Florida.