Injured in a Car Accident? Our Car Accident Injury Chiropractor in The Villages Can Help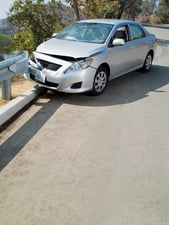 If you have been in a Car Accident in the Villages, Florida, it is important that you have a medical evaluation performed by a Car Accident Injury Professional to ensure you have not suffered any injuries, or if you have, that they are properly treated and documented.
One of the best treatment options available for Car Accident Injury Victims is Chiropractic Care.
Chiropractors have experience in treating car accident victims know the common types of injuries that accident victims often suffer and are experts at diagnosing and setting up treatment programs for them.
This is why more and more people are intrigued by the Chiropractors at our Villages, Florida location. Our Villages Car Accident Chiropractic Clinic is the leading facility when it comes to the physical and financial recovery process that car accident injury victims go through.
If you have been in an Auto Accident and would like to speak with one of our Auto Accident Injury Doctors, click on the link below and schedule your Free Consultation.
What Is A Chiropractor?
Chiropractors are professional healthcare providers that put more focus on the diagnosis as well as the treatment of neuromuscular problems. Putting an emphasis on the manual adjustment of the spine is what they consider important.
Chiropractors are also experts in pain management. They can help improve the overall functionality of their patients by reducing their pain through their Chiropractic Treatment methods.
Unlike the usual treatment that we experience, chiropractors treat the source of the problem, not the symptoms of the problem.
Chiropractors are also the best educators when it comes to formulating a personal treatment plan through exercise, ergonomics, as well as by utilizing other therapies for the treatment of back pain.
This is not new in health and wellness. Many theories suggest that Chiropractic treatment started way back in 1912. Published studies in the Journal of Manipulative and Physiological Therapeutics says that with chiropractic adjustments, different immune system cells have shown an improvement in its biological activity.
What Is The Difference Between A Chiropractor and a Medical Doctor?
If it is your first time to visit a chiropractor, you may wonder if they are also doctors. Chiropractors have studied and hold a degree as a Doctor of Chiropractic.
They are considered as doctors of chiropractic, but they are different from medical doctors. Chiropractic doctors will not be able to prescribe any medication or perform a surgery.
Chiropractors, on the other hand, treat their patients in a unique method. They treat everything that can interfere with the central nervous system.
Doctors of Chiropractic focuses on all of the basic sciences. They also study anatomy and also physiology which is very important since they are doing manual adjustments.
But their scope of education is more focused on the health as well as the function of the spine including the nervous system.
When Should I Visit A Chiropractor?
When you are experiencing pain, or have been in an accident and could have suffered an injury, you should schedule an appointment with a Car Accident Chiropractor.
There are different kinds of injuries and pain and the severe and chronic ones are a few that benefit from chiropractic care. So here are the examples when you should take the time to visit your chiropractor.
Severe Back Pains Caused By Too Much Sitting Or Poor Body Posture.
Body posture is one of the key factors for back pains. A person who is sitting at the office for a long time may not be able to notice that he or she is already developing a poor posture.
When this happens, the mild pain will be felt first. When it is left untreated, it can develop into severe pain. At the first sign of back pains, it is best to visit a chiropractor right away to have it checked before it gets worse.
Neck pain can be due to a couple of reasons. One of the main cause is when you are frequently on your phone for a long time.
You may not notice but the moment that you lift your head and you feel a little stiffness in your neck, make sure that you are aware of how long your neck is bent next time. These pains may go away, but they will be back again once you keep it bent.
Neck pain can also be the result of a whiplash injury after a car accident. Whiplash injuries are highly common after car accidents, regardless of the speed and severity of impact. Click here to learn more about whiplash treatment at our clinic.
When You Are Experiencing Severe Headaches Or Migraines.
These two are different. People might think that these two are the same. Both can cause you pain. They can both put a pressure on your head.
But what is the difference? It is important that you know how to differentiate a headache from migraine episodes.
What is a Headache?
Headaches are quite different. There are specific areas in your head where a headache can be felt. This pain may range from mild to severe.
It can be felt on either side of your head. But there are instances that it can be also be felt at the temples, forehead and even at the back of your neck. The pain can last for 30 minutes or up to a week when left untreated. It can be triggered by stress, muscle strains, and anxiety.
What is a Migraine?
These are intense pain and are worse than headaches. Aside from pain, it is usually accompanied by other symptoms.
It can include nausea and vomiting, pain behind your ears and eyes, as well as pain in the temples. There are people who see spots or flashing lights during these episodes. You will be too sensitive to light and sound. You may experience temporary loss of vision.
Why Should You Consider Chiropractic Care?
Chiropractic Care is a form of natural treatment that does not require the use of pain medication and can lead to quick results because treatments focus on addressing the source of the pain rather than the symptoms.
However, there are still residents who are not convinced of giving it a try. There are many instances that you should see a chiropractor rather than self-medicate. Aside from pain, here are some of the reasons why you need to see a Chiropractor.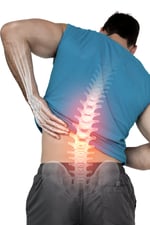 We know that stress is a big player when it comes to developing certain diseases. This is why when we are stressed, make it a point to pinpoint the causes of your stress.
There are some instances that the stress and the tension that we feel is caused by the proper alignment of our bodies. Our body can function properly when it is properly aligned.
Our nervous system is the one responsible for our pain signals. They send messages to the brain that comes from the different parts of our body.
For example, when the spine is not aligned, your whole body can feel the results of this. This can cause you mental and physical stress. When you have a balanced body, it will reduce the tension and the stress that you feel.
If you are bending your neck down when you are texting or watching a video from your mobile phone, or maybe you are using your computer the wrong way, there is a higher chance that the curve of your neck can develop problems.
A regular visit to your chiropractor can correct this problem. In time, your body will be well-adjusted and will allow you to effectively manage the stress caused by your posture.
When you feel any pain, it can be moderate, severe, or chronic, your mood will be affected. You get cranky and irritated most of the time.
Remember that your mood will reflect your pain level. This is the case of patients with depression or ADHD or attention deficit hyperactivity disorder. But with chiropractic, these symptoms are getting better with the help of these treatments.
When your nervous system is not functioning properly, it can affect a lot of things. The different parts of our body will not be able to receive signals that it needs to function.
When this happens, the immune system will be affected. You will be susceptible to different illnesses when your immune system is suffering.
With chiropractic care, the nervous system can get better which will directly affect the immune system, and how our body reacts to certain diseases.
There are theories about chiropractic care and immune system boost. The nervous system and the immune system are linked to each other. Chiropractors believe that if you treat one of them, it will greatly affect the other.
When you lack sleep, it can lead to a lot of problems. It will also affect multiple systems in the body. Sleep can be affected by a lot of things. It can be due to pain, stress, and overall body aches.
When your spine is properly aligned, the pain will be reduced when you are asleep. Sleep will be improved after a couple of visits to your chiropractor.
Chiropractic Care on Pregnancy and Fertility
A woman may experience lower back pain and pelvic pain during pregnancy. During these months, medications are very limited since it can harm the baby.
The treatment options when you are pregnant are also very limited. However, chiropractic care is still an option. Chiropractic care will not only alleviate the pain in your lower back, but it is also effective in turning breech babies.
More studies are being conducted to link the improvements in fertility with Chiropractic care. Partners who are struggling to conceive are also trying chiropractic care as an alternative to their fertility treatments.
An Effective Alternative for a Migraine and Headaches Treatment
Research shows that 9 out of 10 individuals suffer from headaches every day. The intensity of the pain may, but it definitely affects our daily lives.
Chiropractic treatment is considered as one of the best options for treating headaches and even migraines that are worse.
Spinal manipulation is the technique that is commonly used to treat this kind of pains. Many people that this manipulation is very effective in treating headaches and migraines.
Improvement in Sports Performance
Eight out of ten athletes see a chiropractor regularly. Chiropractors are very popular in professional sports. They seek treatments before, during, and also after a sports performance.
Doctors of Chiropractic are always being hired by the National Football League teams to help the athletes with any back and neck problems. They also help condition the players during the season.
These days, even the US Olympic and Paralympic teams are now seeking the treatments from a Chiropractor to improve their performance.
Baseball athletes are also getting benefits with chiropractic care to prevent hamstring and lower limb injuries. There are also studies that show how chiropractic care can improve the muscle strength as well as long jump distances.
Improve The Digestive Processes
Stress and misalignments are some of the reasons for digestive system problems. This is still affected by how the nervous system communicates with the organs, glands and also the tissues of the digestive system.
This special connection can be corrected using chiropractic treatments. Because of this, there will be an improved control and function of the nerves and muscles that are located in the gastrointestinal tract.
Chiropractic techniques will help the system to relax, improve blood flow to the digestive organs, and also improve the communication of the nervous system to the digestive system.
These techniques are very effective in treating different kinds of digestive problems like Irritable Bowel Syndrome, Constipation, as well as Diarrhea and Acid Reflux and so much more.
The Arthritis Foundation has now considered chiropractic care as one of the most effective and the safest therapies for a patient with joint pains.
Chiropractors will be able to help relieve joint pains. Chiropractors use gentle manipulation of the soft tissues. These techniques can also improve the overall functionality and posture of the patient.
The Doctors of Chiropractic make patients do some active exercises, slow stretches, and other techniques to increase the range of motion of these stiff joints.
They are also able to relieve any pressure that is placed on the nerves or maybe stop the muscle spasms that can also result in pain.
Come to Florida Spine and Injury in The Villages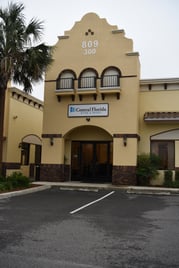 If you or someone you love has been involved in a Car Accident in Florida, seeing a Car Accident Chiropractor is one of the ways that you can make sure you give yourself the best chance at a Full Physical and Financial Recovery.
At Florida Spine and Injury in the Villages, we use a combination of Chiropractic Care and other treatment options to ensure that our patients have the best possible chance at a full recovery.
Besides the medical treatment we offer at our clinics, we also offer patients access to top personal injury attorneys in their area so that if they were in a car or other type of accident, their legal rights are protected.
If you have been injured in a car accident and would like to begin treatment with professionals with accident injury experience, give our Car Accident Chiropractors in The Villages a call today for a Free Consultation.