Best Knee Treatment in Florida
Imagine your Life without Debilitating Knee Pain
Do you suffer from chronic knee pain?
If you have crippling pain or stiffness in your knee, you know just how much it can limit your daily routine.
Osteoarthritis, or wear and tear of the knees, leads to:
Pain
Stiffness
Swelling
Instability in the joints
Too often, seniors who suffer from knee pain have searched for relief in a variety of ways without success. Many patients who come into our clinic are trying to avoid:
Endless cortisone shots
Dangerous medications
Painful or ineffective knee replacement surgery
Risky stem cell therapy
If you suffer from chronic knee pain, Florida Spine and Injury has developed a new knee pain treatment just for you.
In partnership with our sister medical healthcare facility Ethos Health Group, Florida Spine and Injury has developed HyalRegen-CT Viscosupplementation.
This cutting-edge knee pain treatment provides a comprehensive solution for those suffering from knee arthritis and pain.


Medicare-Approved Treatment for Knee Arthritis
As a leading medical facility for knee pain relief, we have designed HyalRegen-CT to stimulate your knees to produce their own natural fluid for long-term benefits and relief.
And the best part? This new treatment method is covered by Medicare Health Insurance. Hundreds of patients have already found relief using our newly developed method.
Our ultimate goal is to help our patients get their lives back again. We want to see our patients doing what they love most once again and enjoying the life they've worked so hard to achieve.
Read what one of our patients had to say about his treatment experience at our clinic:
"I just got back from a trip to the Smokey Mountains and Dollywood. I could not have done that before my Chiropractic treatments with Dr. Fontaine. Even more, I just finished a series of knee injection from Dr. Sancetta and was able to walk Dollywood for 13 hours, hike in the mountains and even walked the width of the Appalachian trail! Amazing..."
Call (352) 433-0898 to get started with Florida Spine and Injury's New Breakthrough Knee Pain Treatment!


What's Different about Knee Treatment at Florida Spine and Injury?
Every treatment method we offer is designed to provide lasting relief.
We enhance lubricating injections by performing these procedures under precision imaging guidance. This method ensures that we target the right location.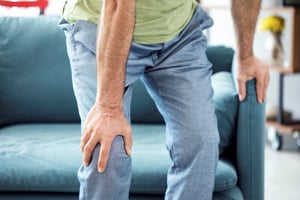 If precision imaging guidance isn't used for knee injections, there is up to a 30% chance that the medicine won't get to the right spot to work properly.
If you've had knee injections in the past that didn't help, this might have been the reason.
The knee injections we offer are administered directly into the source of your knee pain with pinpoint accuracy.
And, these injections are designed to add cushioning fluid back into the knee joint, just like oil for a squeaky hinge.
These FDA-cleared injections can help your knees produce more of their own natural joint fluid, making this an optimal treatment for long-term relief.
NEW Non-Surgical Knee Pain Relief
Many people with knee pain have heard of stem cell therapy and wonder if it is a good option for them to avoid surgery and get out of pain.
While it can be very effective, stem cell therapy also involves risks.
In order to complete stem cell treatment, doctors use invasive methods to harvest bone marrow or fat tissue, which carries a risk of infection or other side effects.
And, as you age, the potency of your stem cells decreases, making it more difficult to heal properly.
At Florida Spine and Injury, we offer regenerative injections containing Mesenchymal Stem Cell Exosomes.
Different from stem cell therapy, these exosomes are particles that are secreted by your stem cells to direct cartilage-producing cells (chondrocytes) and healing factors to different areas in your body.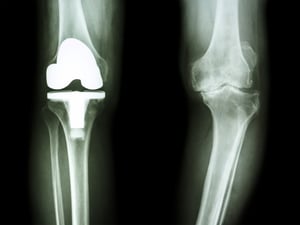 You can think of the exosomes we use as an announcer who shouts over a loudspeaker, "Hey, we have a problem over here! Send help now!"
Exosomes are 100% sterile and are harvested from an FDA-registered tissue bank, making them a safe and effective option for knee pain relief.
Advantages our patients receive from injections of highly-concentrated exosomes secreted by stem cells:
Avoid the risk, high cost, and controversy of traditional stem cell therapy
Benefit from impressive healing power
Stimulate natural healing properties
Visit Dr. Jonathan Walker Today!
Are you ready to learn more about the new knee pain treatment from Florida Spine and Injury?
Call our clinic today to schedule your Free Knee Pain Consultation.
Don't prolong your pain and discomfort any longer, act now to get out of pain.
We guarantee to give you honest feedback about your condition and provide a thorough explanation of your best options for relief. So, call now to schedule your FREE consultation!
Without treatment, your pain will likely only get worse.
Remember, knee pain treatment at Florida Spine and Injury is covered by Medicare, so call (352) 433-0898 now or click the button below to schedule your Free Knee Pain Consultation.