Medical Treatment after a Car Accident
If you were involved in a Car Accident in Florida, even if your accident was relatively minor, it is still a good idea to be seen by a medical professional to make sure that you have not suffered any injuries that could become more serious.
There are many different injures from car accidents. It is not uncommon for serious injuries to take hours or even a few days to present symptoms so the sooner you are seen by a medical expert the sooner you can begin your treatment and recovery. Some people are not fully aware of how serious their injuries may be so it's always best to be properly diagnosed.
Some people's main concern after being involved in a Car Accident is how their medical bills are going to be covered?
And because they are unsure, they put off treatment or wait until their pain is too great before seeking help. This is totally understandable because a simple ambulance ride to the ER can end up costing hundreds of dollars.
Nonetheless, it is vital for your long-term health to seek professional medical attention after being involved in a car accident. Treating injuries right away and along with follow up treatment can decrease your risk of suffering from long-term chronic pain.
It's important to know what your options are after a car accident, especially if someone else was at fault for the crash. Knowing how your medical bills are going to be covered is a huge stress relief, this leaves you the ability to focus on your recovery without having to worry about how the bills will be paid.
Article Table of Contents:
Who Pays for Medical Treatment after a Car Accident?
At-Fault Driver's Insurance Company
If your car accident was caused by someone else's reckless driving and you suffered an injury, it is up to the negligent driver's insurance company to compensate you for your medical expenses.
However, you must prove fault for them to pay for your medical treatment. Unfortunately, this is not always easy to do on your own, and it also means that you may not be compensated until months or even years down the road.
Most insurance companies will tell you to go ahead and seek treatment and that they will reimburse you later, however, they may only offer you partial reimbursement and deny your claim for full compensation.
Of course this sounds horribly unfair, if you weren't at-fault you shouldn't be paying up-front to get better. Unfortunately, without the help of an attorney, your medical bills will not be paid for up-front by the insurance company.
Auto Policy Med-Pay
Many people have auto insurance policies that have what is called Medical Payments coverage, or Med-Pay.
Med-pay provides medical payment expenses up to a certain amount, the amount will vary depending upon the person's specific policy.
Typically, the amount of medical bills that med-pay will cover is less than $10,000, however, everyone who has med-pay can have a varying amount on their policy so it is good to call and find out what amount yours will cover if this is an option for you.
Attorney Lien
Probably your best option for medical coverage after a car accident is an attorney lien. This means you hire a personal injury attorney who agrees to sign a lien with the medical office that is treating you. The lien states that your medical bills will be covered during the settlement process.
This means that you will not owe any up-front fees for your treatment and recovery. All of your medical expenses will be paid out of your settlement amount once your attorney has won your case.
This option is best for people who do not have the money to front for medical bills while they wait to receive a settlement. Hiring an attorney also ensures that your case is handled and that you receive the compensation that you are owed.
Most attorneys once they agree to take your case, will sign a medical lien with whichever doctors office or clinic that you have decided to get treatment with. If you haven't received treatment, more than likely your attorney will recommend that you see a chiropractor.
Choosing a Chiropractor after a Car Accident
When you are involved in a car accident that's not your fault, and you decide to seek medical treatment, seeing an experienced Chiropractor is your best chance at a quick and optimal recovery.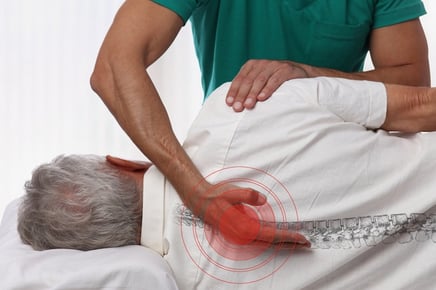 The Chiropractors at Florida Spine and Injury specialize in treating car accident injury victims. We work with accident patients all the time, and we will work with your attorney to ensure that you do not pay out-of-pocket for your medical bills.
You don't have an attorney?
No problem, we can help you find experienced PI Attorney's offices throughout the state of Florida. We will make sure that you find someone you trust, so you can begin your treatment stress-free.
Car Accidents are stressful enough without having to worry about how your medical bills will be paid. Once an attorney is in the picture, you won't have to worry about anything else.
It's in the best interest of your health and financial well-being to seek the help of both a Chiropractor and an attorney after being involved in a Car Accident that wasn't your fault.
Don't hesitate to contact our Florida clinic for help. We will point you in the right direction.
Click below to schedule a free appointment with Florida's Top Car Accident Chiropractors today. We will help you during this difficult time. Get the treatment that you deserve!