If you have ever been in a Car Accident then you probably know that they can be traumatizing, causing feelings of physical and emotional distress. Often times, soon after an accident occurs those involved will feel high on adrenaline, which can make it very easy to ignore symptoms of pain and injury.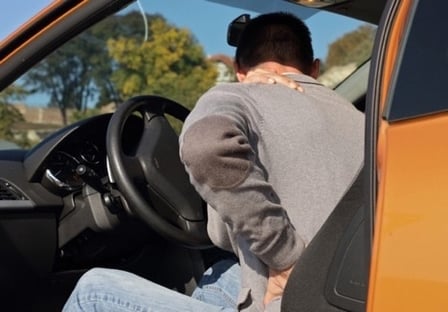 As a result, many people tend to leave an accident scene thinking they are fine, and maybe they even say as much to the responding officer.
Some people even wait several days before they realize they are in pain and need help.
Article Table of Contents:
If you were involved in a Car Accident and you're wondering how long after an accident do I have to see a chiropractor?
Our professional advice to you would be, do not wait! Contact a chiropractor within 24-48 hours of the accident to be examined, diagnosed, and treated if necessary.
The Importance of Seeing a Chiropractor after a Car Accident
Although it's recommended to seek chiropractic care immediately after an accident we understand that realistically this does not always happen.
Many people wait, hoping they are fine or that the soreness they are feeling will be gone in a few days only to realize they are still in pain a few weeks later.
There are other accident victims who do not even begin to feel pain until a few days after the accident occurs, at which point, not all of them seek immediate treatment.
The sooner you seek treatment from both a medical standpoint and an insurance standpoint, the quicker you can recover and the better chance you will have at receiving a settlement for your medical expenses.
Let's break this down a bit further:
When you're a Florida Car Accident Victim from an accident that was not your fault, of course, you will want to obtain compensation for the damages that were caused to your vehicle, and if you suffered an injury, you'll want the negligent party's insurance company to pay for your medical bills.
While you deserve to receive compensation for both, this does not always happen. When someone waits too long to seek treatment, it's easy for the insurance company to deny your injuries were suffered in the accident.
They will try and say someone who was injured wouldn't have waited weeks or months to seek treatment, and they may only offer you partial compensation for your medical bills, or in some cases, they may deny the claim altogether.
Another bad think about waiting too long to seek medical treatment after a car accident has to do with attorney representation.
If your accident was caused by someone else's carelessness and you decide to hire an attorney and file a lawsuit, some attorneys may not want to take your case if they find out that it's been months after the accident and you've yet to seek medical treatment. Some attorneys may not mind, but you could end up hiring someone you're not too sure about because the attorney you really wanted wouldn't accept your case.
Now, from a health standpoint, when you wait to seek medical treatment, once you actually do, you run the risk of needing to undergo treatment for much longer because your injury has had the chance to become worse in the time that you were not receiving treatment.
Often times car accident victims suffer from long-term chronic pain. And unfortunately, in some cases, it could have been avoided had they sought medical attention quicker.
How a Chiropractor can Help Car Accident Victims
Chiropractic Doctors are highly trained in being able to assist car accident victims with their recovery. Chiropractors work diligently to find the root cause of pain and address it at the source. .
Chiropractors use spinal manipulations and adjustments to:
Relieve Pain- Chiropractic Doctors are known for helping soft-tissue injuries heal much faster than they would on their own or with other forms of medication.
Restore Mobility

- Stiffness or soreness from an injury can decrease mobility. Through continued chiropractic treatments, mobility can be restored much faster than it would without chiropractic treatment.
Promote Long-Term Health and Healing

- Your chiropractor will work with you to improve flexibility, strength and long-term health.
Remember, it's important to see a chiropractor if you were involved in a motor vehicle accident. Do not run the risk of suffering from long-term pain because you waited too long to seek help.
Chiropractic Care for Car Accident Victims at Florida Spine and Injury
If you were involved in a Car Crash in Florida, the experienced Chiropractors at Florida Spine and Injury can help with your recovery.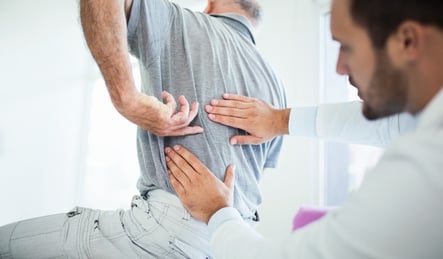 Our talented doctors have been helping the injured with their treatment and recovery for decades. We specialize in car accident injuries.
Our doctors will make sure that your injuries are diagnosed and treated accordingly.
We offer a free consultation to see how we can best assist with your recovery journey. It is our goal to find the source of your pain so we can help you make a full and fast recovery.
Do not hesitate to seek a Chiropractor after a Car Accident.
Remember, even if you think you're fine, go to the chiropractor, get an exam, make sure you're all right. It's better to take the time to check your health and well-being so you do not have to suffer unnecessarily later.
Click below to schedule your free consultation with our expert Chiropractors at Florida Spine and Injury today.