Chiropractic Care for Neck Pain Treatment in The Villages, Florida
Are you suffering from a Neck Injury? Our experienced Chiropractic Doctors can help you!
If you are suffering from Neck Pain, it's important that you do not put off seeing an experienced Chiropractor as soon as possible.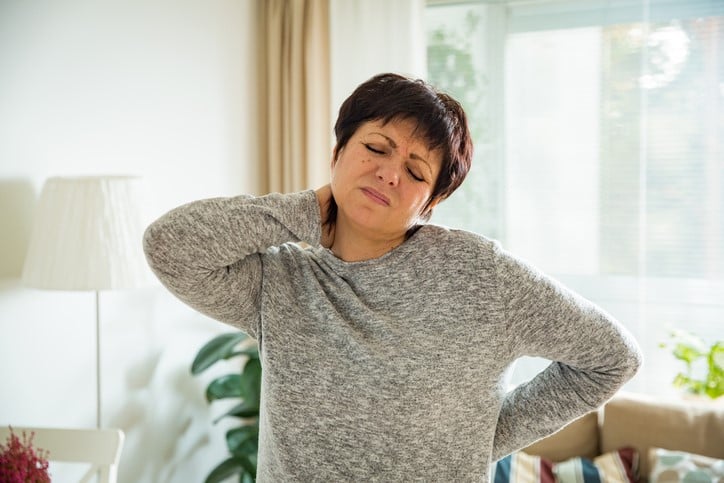 Whether you suffer from a Whiplash injury in a Car Accident or are suffering from chronic pain due to a condition like arthritis, the experienced Chiropractors at our clinic in The Villages, FL can help with your recovery.
Although neck pain seems to be a very prevalent injury, it never seems to be fully solved.
There are thousands of medications and expensive surgeries to attempt to solve neck injuries and how to reduce the nagging pain.
However, at our Chiropractic Clinic, we use noninvasive pain treatment methods to help alleviate our patient's neck pain for good.
Causes of Neck Pain
Accidents and Injuries
One of the most common neck injuries to occur is whiplash.
Whiplash occurs when there is an unexpected, forced movement of the head and neck in any direction followed by the "rebound" in the opposite direction.
The neck is not the only area of the body that can be affected, joints ligaments, muscles, and discs can also suffer greatly during a whiplash injury.
One of the most common reasons for a whiplash injury is during a car accident.
Aging Factors
There are degenerative disorders that can aid in the development of chronic neck pain, for example:
All three of these disorders will directly target the spine and, along with neck pain, can produce numbness and tingling in the arms or the legs.
The loss of joint movement and misaligned discs will add extra strain to the spine and other joints which can cause aches and pains in other locations, such as the neck.
Daily Life Factors
Rather than high-intensity random moments or inevitable aging that constitutes neck pain, daily life habits can also lead to neck pain.
The key is spinal balance.
Some factors that may contribute to the disruption of spinal balance include:
Obesity

Poor posture

Emotional stress and tension
These factors can cause the neck to bend in irregular ways in order to compensate the spinal balance disruption. Overall pain and stiffness are also very common because of these lifestyle habits.
Whether or not it can be easily changed, home, work, and recreational environments play a hand in increasing neck pain.
Chiropractic Treatment of Neck Pain
Whether your neck pain stems from a Personal Injury, natural aging, or daily life, the chiropractors at our treatment center have the training and skills to help with your pain relief treatment.
A few of these treatments include:
Adjustment of the cervical spine
Physical Rehabilitation
Ultrasound
Adjustment of the Cervical Spine
When you are suffering from neck pain or injury, our chiropractors can perform a manual adjustment of the cervical spine to relieve the pain you are experiencing.
By lightly applying force to the joints in the spine, the chiropractor is able to release pressure by re-aligning the spine to its proper position.
This is a noninvasive treatment method with very low risk, yet incredibly high satisfaction rates.
Physical Rehabilitation
With physical rehabilitation, the patient will undergo stretches and therapy that help to stabilize the muscles and rehabilitate the soft tissues. These rehab methods are fantastic for both neck and back pain.
One particular exercise is the Lumbar Stabilization Exercise.
This exercise helps patients to find "neutral" spine, which is technically the most comfortable position for the spine to be in.
Posture and overall comfort will be improved, which will then ultimately help to reduce neck pain.
Ultrasound
The purpose of an ultrasound is to send soundwaves that micro-vibrate and heat to help heal the soft tissue.
Along with helping the healing process, ultrasound is also successful in alleviating stiffness and pain for those suffering from neck pain or injury.
Contact The Chiropractors in The Villages, Florida for Neck Pain Relief
If you are suffering from chronic neck pain, or you are the victim of an accident that caused you to suffer a neck injury, our experienced Chiropractors can help with your recovery.
Our Chiropractors are dedicated to helping you receive the necessary treatment to make a complete recovery.
We have been treating neck pain and neck injuries for many years.
If you would like to see how we can best assist with your healing, click on the link below now for a free consultation with our Chiropractors from The Villages, Florida today.