Do Chiropractors Prescribe Medication?
If you are suffering from chronic pain, or were involved in a Car Accident, seeking the help of an experienced Chiropractor is important for your recovery. Now you may be wondering, if I see a chiropractor will he prescribe medication?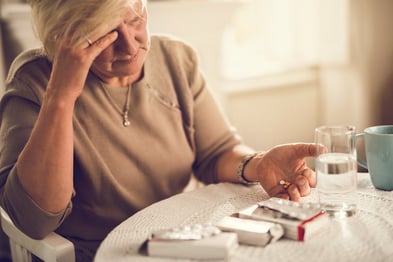 The simple answer is no. Doctors of Chiropractic are not licensed to write medical prescriptions, and even if they were, a chiropractors philosophy is an all natural approach to healing. It is a chiropractors goal to have patients avoid the use of addictive pain medications and surgery. With chiropractic care the hope is that the patient will recover without the need for either.
The Goal of a Chiropractor
Chiropractors offer integrated health and wellness care to patients who are suffering from problems involving their ligaments, muscles, nervous system, tendons, and cartilage.
Doctors of Chiropractic perform manual spinal adjustments and manipulation techniques that are designed to re-align the spine and help patients to avoid medication and surgery. Additionally, they may offer therapy and at-home exercises that can help the muscles and joints return to their natural state of wellness. Chiropractors are also known for offering nutritional advice if they think it may help with the recovery process.
Many patients with chronic neck and back pain benefit sufficiently from a chiropractors hands-on approach to healing and wellness. Chiropractors are also know for helping Car Accident victims with their return to wellness and normal function and mobility.
Why Chiropractors do not Prescribe Pain Medication
As stated in our intro, chiropractors are not licensed to prescribe pain medication, however, chiropractors do not condone the use of pain medication because it does not solve your pain problem, it only masks the symptoms for a time being. Pain medication should in no way be your final cure for your chronic pain or injury. If pain medication is being taken, it should not be the only thing you're doing to feel better.
Chiropractors treat pain symptoms at the source. This means a chiropractor is dedicated to finding the exact cause of you pain and treating it, rather than prescribing something that is only going to cover the symptoms for several hours before needing more.
If you truly want to make a full recovery and not have your body get accustomed to medication, chiropractic care is your best option for returning to your normal activities without relying on medication.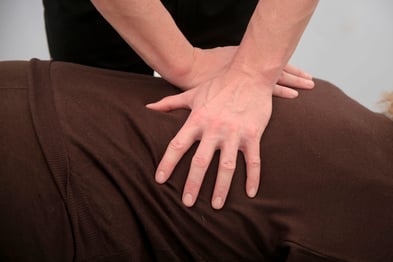 Choosing the Right Chiropractor
If you are suffering from chronic pain or an injury that occurred in an accident, chiropractic care is a the best all natural option to help with your recovery.
The Chiropractors at Florida Spine and Injury specialize in treating those with chronic pain or injuries. We have decades of experience helping the hurt with their pain relief and recovery.
Our goal is to find the underlying cause of each patients pain symptoms so we can target the pain at the source. We will not prescribe addictive pain medications, but we promise to do our utmost to help with a quick and optimal recovery. We will work with you to help you get the most out of chiropractic care.
Our experienced Doctors offer a free consultation to see how we can best assist with your recovery. Click below to speak with one of our Florida Chiropractors today.
Enjoy this article? Check out: How chiropractic care can relieve stress