If you've been hurt in a car accident, the first thing you should do is seek medical attention.
This means that you need to go to a hospital or urgent care center to get the right care and find out how bad your injuries are.
However, in many motor vehicle accidents, people don't feel pain until hours or days after the initial impact.
That's when a chiropractor comes in.
But how long should you wait before you seek chiropractic care after a car accident?
We'll take a look in the article below.
Table Of Contents
What If My Car Accident Was Minor?
If your car accident and injuries aren't too bad, you can choose to see your primary care physician the next day instead of going to the hospital or urgent care.
Just don't put off medical treatment, even if the car accident was minor.
Soft tissue injuries and internal injuries can take days to present symptoms, but they must be treated as soon as possible.
Just keep in mind that not all primary care doctors can treat injuries from car accidents.
This is usually due to how medical offices bill medical care insurance.
That's why car accident chiropractors are better for car accident injuries.
They can diagnose hidden injuries and begin treatments right away.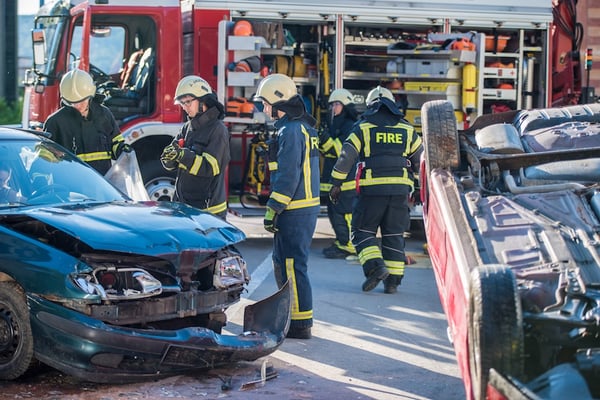 Should I See a Chiropractor Immediately Following My Car Accident?
You should see a chiropractor if you have back pain or are experiencing any other injury symptoms as soon as possible.
The key to a quick recovery is to begin chiropractic treatment for your injuries as soon as you can.
Back injuries, neck injuries, and whiplash injuries can all benefit from chiropractic treatment soon after the accident.
After getting medical help, the second thing to consider is getting advice from an experienced personal injury lawyer.
This person can look at the details of your accident and tell you how to move forward.
You could file a claim against the careless person who caused the accident to get money for your medical bills, lost wages, and other damages from their insurance company.
How Can a Chiropractor Help Me After a Car Accident?
After a car accident, if you have joint pain, back pain, or neck pain, chiropractic care might help.
A chiropractic adjustment can treat whiplash and other soft tissue injuries that cause pain, swelling, and loss of mobility.
Your treatment plan will also keep your injuries from worsening.
A chiropractor can also tell if you have other injuries that need more serious medical care.
If so, the chiropractor can send you to a surgeon or other specialist to treat the injury.
Does Insurance Pay For Chiropractic Care After a Car Accident?
Florida is a no-fault automobile insurance state.
This means that all drivers must have personal injury protection (PIP) insurance to pay for their medical bills and other damages caused by accidents, no matter who was at fault.
Accident victims with serious injuries might still be able to get money from the person who caused the crash.
This can be done by making a claim with their insurance company on their liability insurance or by filing a lawsuit for personal injury.
Don't forget that PIP insurance claims only pay for your medical bills, lost wages, and death benefits.
If you sue another driver for compensation, you can also get money for damage to your property and pain and suffering damages for things like depression and anxiety for accident-related complications that reduce your quality of life, including depression, anxiety, and loss of mobility.
You have to prove that someone else's negligence caused your accident to get a settlement or verdict.
Negligence could mean speeding, drunk driving, texting while driving, or other forms of distracted driving, running a stoplight or stop sign, or driving in the wrong lane.
An experienced accident lawyer can help you prove negligence
If your accident was caused by a defective part, like a fire blowout or broken brakes, the person who was at fault could be the company that made your car or the company that made the part that broke.
A government agency or other group in charge of the road where your accident happened could also be at fault if poor road maintenance or design caused your crash.
You'll need an experienced personal injury attorney to help you win these claims.
How Often Should I See A Chiropractor After An Accident?
It depends. Someone with severe injuries will need more care, while someone with some of the more common injuries may not need as much.
Different injuries will need chiropractic care at different times, and your chiropractor is the best person to tell you what that means for you.
If you are in a lot of pain from something like whiplash, you may need help from medical professionals more often at first so that the problem doesn't get worse.
Minor pain and body aches might only need to be treated once a week for a short time.
The healing process is different for everyone.
After your initial evaluation, your chiropractor will probably suggest at least one follow-up visit to ensure nothing else comes up as your body starts healing.
Can You Go To The Chiropractor Too Much After Your Accident?
Even though it's not bad to go to the chiropractor every day or even more often than that, most people don't need to.
Your chiropractor will work with you to devise a schedule that will restore proper alignment in your spine, ease your pain, and give your body time to heal between visits.
Again, critical injuries will need more visits than minor injuries.
You can always change the frequency of your visits as you feel more or less pain and learn more about what your body needs.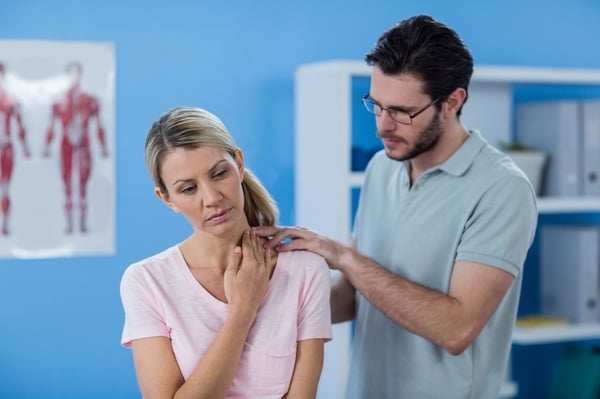 Common Car Accident Injuries Your Chiropractor Can Treat
Chiropractors who treat auto injuries treat back pain, neck pain, whiplash, and other problems that car accidents can cause.
Chiropractors can help reduce pain in many ways, from non-surgical neck pain treatments to whiplash treatments.
Chiropractic adjustments and other treatments can help with chronic pain and acute injury symptoms.
They can also keep minor injuries, like a head injury, from turning into a chronic issue.
Choose Florida Spine and Injury
It's important to find the right chiropractor soon after automobile accidents.
Our Florida Spine and Injury chiropractors are trained to help accident victims get the medical care they need.
After performing a complete physical examination, they will design a treatment plan that will help you make a full recovery.
Everyone who comes to Florida Spine and Injury gets care unique to their accident and injuries.
Our chiropractors use cutting-edge technology to diagnose and treat your injuries.
They'll do everything they can to make sure your care is complete and fits your needs.
If you were in an accident recently, call Florida Spine and Injury today to set up a free consultation with a chiropractor specializing in accident injuries.
References:
https://www.thebarnesfirm.com/how-long-should-i-wait-before-going-to-a-chiropractor-after-an-accident/
https://attorneybrianwhite.com/blog/how-long-should-i-wait-before-going-to-a-chiropractor-after-a-houston-car-accident/
https://everettspinerehab.com/how-long-should-i-wait-before-seeing-a-chiropractor-after-a-car-accident/