Every personal injury claim is going to have one thing in common.
They are all accidents that happen due to the negligence of someone else.
Another thing a lot of personal injury claims will have in common is that the injuries will be best treated by a personal injury chiropractor.
The benefits of chiropractic care actually go beyond treating just the accident injuries.
There are three ways in particular that a chiropractor will help with the personal injury claim itself.
In the article below, we will examine the ways seeing a chiropractor can benefit your claim.
Table of Contents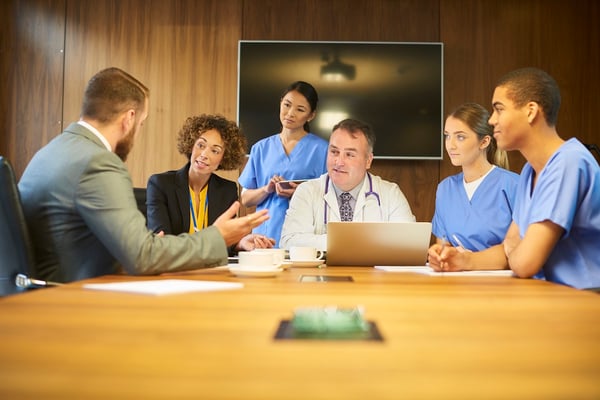 It Improves Your Chances of a Favorable Settlement
Whether you've been injured in a car accident, a slip and fall, or a work-related accident due to someone else's negligence, you want the defendant to pay for your medical expenses.
But personal injury claims take time to settle, so you will probably need to seek out chiropractic care before your case is settled.
But just because you received medical care doesn't mean an insurance adjuster or a jury will find it medically necessary.
A chiropractor that routinely deals with personal injury claims can treat your accident injuries and help you receive a favorable settlement.
To win your personal injury claim, you need proper documentation that shows that your chiropractic care was a necessary medical expense.
The chiropractors of Florida Spine and Injury understand the importance of documentation required to win a personal injury claim.
The team at Florida Spine and Injury will provide you with detailed medical charts, listing the extent and severity of all of your symptoms.
This is important because all of your symptoms won't immediately after your accident.
Even if you feel fine after your accident, you will still need proper documentation that connects your injury to your accident.
They will also document all of the treatments they provide you with.
It's not enough for insurance companies to see that chiropractic services were rendered.
They need to know why the services were medically necessary because of the accident injury.
The detailed records Florida Spine and Injury provide will do just that.
You also need accurate and detailed billing information that includes the date and the cost of each treatment or office visit.
Most state laws require that personal injury claims must be filed within two years of an injury.
Accurate billing will prove that the services rendered were related to the injury, and medical care was sought in a timely fashion.
They Will Work With Insurance Companies
No one wants to sustain an injury, but dealing with the logistics of insurance and receiving treatment quickly is just as unpleasant.
When you work with the chiropractors at Florida Spine and Injury, they will help relieve the stress of worrying about out-of-pocket expenses and the insurance company.
Experienced personal injury chiropractors understand how the claim process works and work closely with the insurance companies to make sure that your care is your top priority, not billing headaches.
For example, Florida Spine and Injury can bill the insurance company directly.
You will just need to be sure to bring the police report and the insurance information of the at-fault driver.
Your Claim Will Be Finished Quicker
Any injury you sustain due to the negligence of another is considered a personal injury and can include various types of injuries.
Medical malpractice, product defect injuries, car accidents, or workplace injuries all fall under the umbrella of personal injury.
Chiropractors can help with most injuries, but they aren't the best option for every injury.
A personal injury chiropractor will tell you if they can treat your injury, and if they can't, they can refer you to a doctor who can.
Even if you don't feel pain immediately after your accident, you should still check in with your chiropractor.
Some personal injuries aren't always immediately apparent, but immediate care prevents delays in your healing as well as your personal injury claim.
If you decide to self-treat with pain medication, you may be masking an injury to misaligned vertebrae.
And, some injuries like whiplash can take hours or even days to start showing symptoms.
If you visit your chiropractor within 24-72 hours after an accident, you improve the outcome of your healing and ensure a timely claim is made.
Waiting too long to seek chiropractic treatment could prohibit you from filing a claim due to the statute of limitations.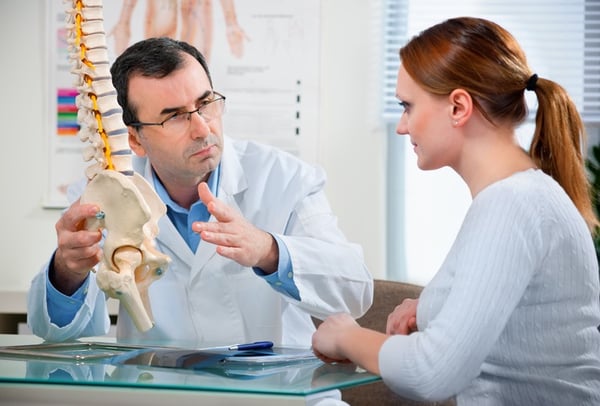 Chiropractic care can help you recover from your injuries faster and without unnecessary surgeries or pain medication. Chiropractic care can reduce pain, increase your range of motion on stiff joints, and help you live a healthy and active life.
Florida Spine and Injury
If you have been involved in a personal injury accident, the experienced staff at Florida Spine and injury can help.
If you were injured due to the negligence of someone else and need chiropractic care, the Personal Injury Chiropractors at Florida Spine and Injury can treat your injuries and help with your personal injury claim.
Request your free consultation today to begin your journey to a complete recovery by clicking the button below.