Does a Chiropractor help with my Car Accident Settlement?
Were you recently involved in a Car Accident that wasn't your fault in Florida? If you're suffering from a car accident injury, you need to be seen by an experienced Chiropractor for pain relief treatment.
Check out the article below to find out what you need to know for the smoothest settlement possible.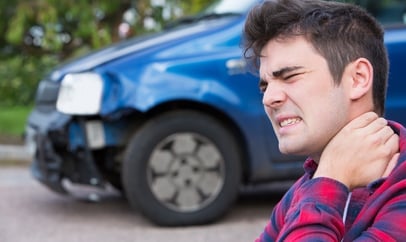 Car Accidents can cause quite the uproar in our lives and are one of those things that nobody is ever really prepared for. This means that often times we don't really know how we should handle the aftermath of this disturbing and life interrupting situation.
Maybe you've realized that you're injured, and the best treatment for your car accident injury is chiropractic care, but you're wondering, Does a Chiropractor help with my Car Accident Settlement?
To answer the question simply, no, a chiropractor does not help with the settlement after a car accident.
If you want to receive a settlement for the accident that you were involved in, you will need to seek the help of an experienced Personal Injury Attorney.
Table of Contents:

What a Chiropractor Can do After your Car Accident Injury
Now, even though the chiropractor himself cannon help you receive a settlement after your accident, they can provide you with a referral to a Personal Injury Attorney Near You who will be able to help with your case.
Once you have hired an attorney to help you receive a settlement, your chiropractor will work with them on a medical lien.
Securing a Medical Lien with your Chiropractor
A medical lien is when an attorney signs a statement agreeing that your medical bills will be paid for out of the settlement amount that you receive. This will allow you to receive chiropractic care without owing an up-front fees for treatment or services.
Since most people are not prepared to be involved in a car accident most people also do not have the money to pay extensive medical fees out-of-pocket in order to recover.
Fortunately, with the help of an attorney you won't have to worry about where the money is coming from. You will be able to receive the treatment that you need to make a full recovery.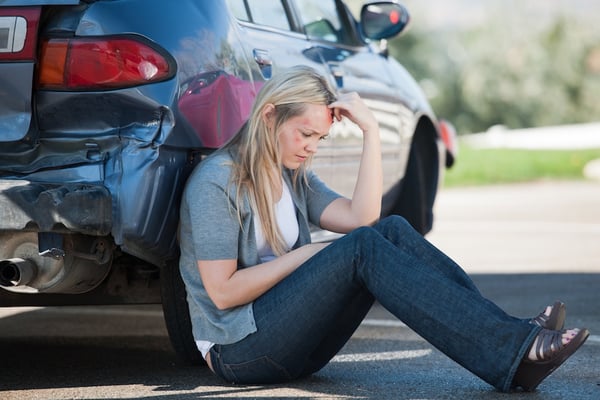 Do Not Delay Medical Treatment after a Car Accident
After being involved in a Car Accident, it's important for your health AND your settlement to seek immediate medical attention. Ideally, immediate medical attention means within 24-48 hours of the accident occurring.
Why is this so important?
Car Accidents can be very scary, as we've said a few times, nobody is ever really prepared for an accident, this means more than likely when you are hit by another vehicle your adrenaline is going to be very high and it could stay like this for sometime until you've calmed down and been removed from the accident scene. Some individuals will even go into shock after a car accident in Florida.
Adrenaline has the ability in some capacity to block our pain receptors. This means you may very well have suffered an injury that you don't know about right away because you feel "fine" right after the crash.
There are also common car accident injuries such as whiplash, that can take hours or days to present symptoms.
If you put off seeing a chiropractor in hopes that the soreness that you're feeling will just go away on its own, you're not only jeopardizing your health, you could also be putting your settlement at risk.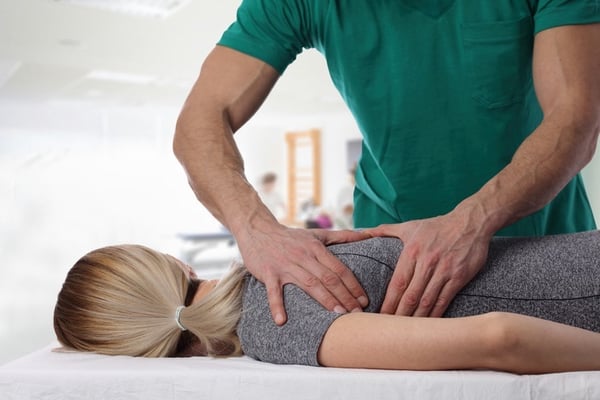 Seek Chiropractic Care Immediately After your Wreck
Let's talk about your health first. When you wait to seek treatment you're giving your injury the opportunity to last much longer, and you're potentially going to suffer from worse pain.
The sooner you seek treatment the sooner you can begin to feel like yourself and get back to your normal life.
Now, let's talk about your settlement. Just because we can't help you get a settlement doesn't mean we can't explain to you how you could make it worse by not seeking treatment.
We know that insurance companies are out for themselves, and when you're injured in an accident they will do what they can to offer you the lowest settlement amount possible.
Insurance companies LOVE when accident victims wait to seek and treatment and they LOVE when you don't follow the prescribed treatment plan that you receive from your doctor.

This gives them the opportunity they need to offer you a lower settlement amount or deny your claim altogether.
When you hire an attorney to help with your case, they will always advise that you seek immediate medical help, and that you follow the treatment plan you are given in order to obtain the maximum amount of money that you deserve during the settlement process.
How do we know this?
We work with Car Accident Attorneys every single day. At Florida Spine and Injury we specialize in treating car accident injury victims which means we are no strangers to how the settlement process works.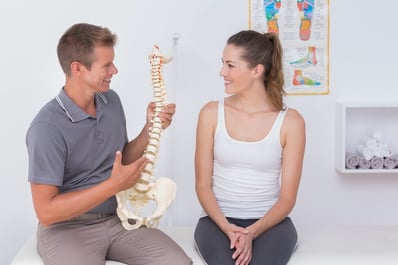 Contact our Car Accident Chiropractors in Florida
When you're injured in a Car Accident in Florida, do not put off contacting our chiropractor for treatment and pain relief.
We will help you as soon as you walk in the door by explaining how your medical bills will be covered to offering you a referral to an experienced attorney if you wish.
Our Chiropractors are dedicated to assisting the victims of car accidents with their recovery. We know how upsetting being in a car accident can be, and we understand that you're eager to get back to your normal life.
We take the time to diagnose your injuries and come up with a specialized treatment plan that is tailored to you and your recovery needs.
We also offer a free consultation to all car accident victims to see how we can best assist you.
If you're suffering from a car accident injury, click the link below to schedule your free consultation with our expert Car Accident Chiropractors in Florida today.