Why is Chiropractic Care good for Back Pain?
This question may have crossed your mind before.
Chiropractic care has existed since the 1800s and mostly focus on the spinal manipulation when it comes to treatment. This part of the body is the bridge that carries nerves and signals to the brain.
So, if Chiropractors spend most of their time working on the spine, can they help other parts of your body?
The answer is absolutely.
Chiropractic methods can also involve pain management, nervous system re-adjustment, spinal realignment, and assisting in the relief and treatment in many other health issues.
With that said, let's dig into some of the other areas chiropractic care can help with.
Auto-Related Accident Injury Relief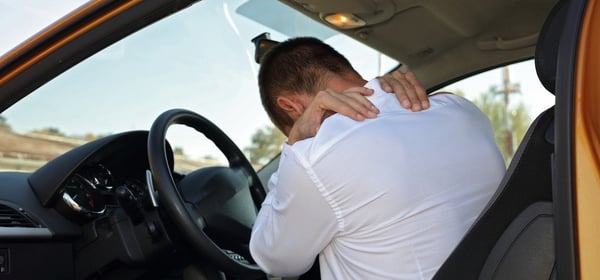 Have you ever experienced whiplash?
Have you just had a work-related injury or accident?
If so, then you may not just want to rely on traditional medications.
One of the best benefits you can acquire from chiropractic care is treatment after a car or work-related accident.
Chiropractors can even help prove to insurance companies the extent of the injury acquired from the incident.
As a result, not only will you find relief and a potential cure for the harm, but you'll also gain peace of mind knowing that you're one step closer to getting that insurance claim.
Therefore, even if you don't feel immediate pain after an auto-related accident, get in touch with a chiropractor to find any possible underlying issues and get treatment for your auto accident injuries.
Pregnant Women Can Turn to Chiropractors
When you're pregnant, who do you turn to when you have problems regarding your pregnancy?
Of course, an obvious answer is to go to a licensed doctor that primarily focuses on taking care of pregnant women.
However, you ought to consider setting an appointment with your chiropractor as well.
Studies show that receiving chiropractic care while pregnant can heighten the chances of having a safe pregnancy. Chiropractors can help avoid different aches and pains related to pregnancy, such as lower back pain, sleep problems because of pain, sciatica pain, and the side effects caused by prescribed medications.
A Non-Invasive Treatment Option
Many of us have been in situations wherein we go to a clinic or hospital because of an ache or pain, only to receive information that the best way to deal with the problem is through surgery.
That news can be a scary pill to swallow, considering physical rehab and even financially.
But is surgery really the only option?
For some health issues, going under the knife might be the only way. But that's not the case for every ailment.
Sometimes you just have to schedule a session with a licensed chiropractor. Chiropractic care can apply targeted treatments by using pressure to help in dealing with the problem.
After the session is done, you can go back to your life as if nothing change and your wallet will probably thank you.
Providing Necessary and Relevant Information
You can't take medicine and hope to get all the necessary information you need in dealing with soreness, pain, and other health issues.
If you do have certain health-related problems, you might want to direct yourself to the chiropractor's clinic.
The licensed chiropractor will sit you down and discuss what is happening, causes, and even suggest some exercises to help you control the physical difficulties you experience while you're at home.
A chiropractor can even suggest changes in your lifestyle like switching to a nutrition-based diet. Therefore, going to a chiropractor doesn't just help solve simple back pains, but they can also enhance the overall quality of your life.
Helps Improve Posture
Posture is an important part of our daily life. Probably more important than you may think.
Sure, slouching in a chair pumping out papers at work can cause an ache after a few over-time shifts, but what about socially?
Posture is linked to confidence and attractiveness. So the next time you walk into a bar and stare down that pretty girl or handsome boy, think about what sort of presence you're projecting with your posture.
With chiropractic care and a focus on the spine, your posture is sure to blossom after even just one visit.
Gives Ergonomic Advice
We're now living in a world where there's a lot of sitting and resting.
Primal fight-or-flight tension has been replaced with the sedentary lifestyle of waking up, sitting in front of computer screens and televisions, just to go back to sleep 16 hours later.
The safety of this culture is certainly a benefit. However, it is significantly harming our health. Especially regarding our spinal and nervous system.
You can go to the chiropractor to seek assistance in the relief and treatment of lower back pain caused by sitting all day.
However, once you visit their clinic, you're not just going to get that much-needed relief or cure, but you're also going to get advice and information to help improve your overall quality of life.
Your chiropractor can suggest small, yet significant, changes that you can do at home or your office to support your overall spinal health.
Taking Preventative Measures
We all know the saying that "prevention is better than cure."
Chiropractic care doesn't just treatment present ailments and then shoo you out the door with zero concern for future pain.
Regular chiropractic care can improve these issues and sometimes even stop these health concerns from getting worse.
Check out our chiropractors recent blog on stretches that help with back pain.
Therefore, chiropractors don't just offer treatment, but they also provide preventive assistance for all patients.
Improves Overall Mental Health
There is a clear connection between the spine and a person's mental well-being.
The body's nervous system has a connection with the spinal cord, which, in turn, sends and receives messages to and from the brain.
Ways that chiropractic care can help mental health include:
Immediate and preventative relief of pain and aches
The natural reaction of feeling better, knowing that you are taking a direct action against your ailment by visiting a Chiropractic clinic
Fighting depression by alleviating pain that accompanies chronic illnesses
Not just treating pain, but learning and understanding why you feel the pain and how you can prevent it in your free time
The joy that will come knowing you can perform actions and movements that previously caused soreness
Live Life Better
It's safe to say that no one in the world wants to live with pain.
The relief and treatment for different types of aches can ultimately lead to a happy lifestyle.
For instance, without that nagging pain in your lower back, you'll be able to play and lift your children or grandchildren.
You might think that these are the only benefits that you can acquire from chiropractic care, when in fact this is just the tip of the iceberg.
If you're curious what our Florida Chiropractors can do specifically for you, then all you need to do is to schedule an appointment today.