Five Points Back and Neck Pain Chiropractic Treatment
Five Points Florida is known for its calm and quiet lands with several different rivers that run through it. There is also an amazing chiropractic clinic near by to take care of any of your aches and pains.
Since it's a wonderful area full of growing families, it is good to keep in mind chiropractic care is for all ages.
From minor injuries to major injuries, it best to have a skilled chiropractor take a look to ensure your body is healing properly.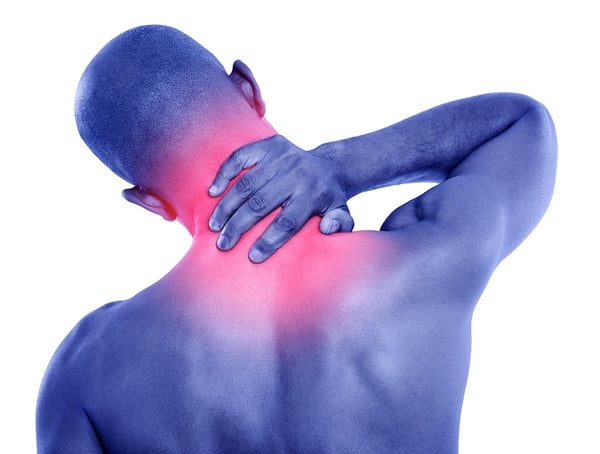 That is where Florida Spine and Injury Clinic comes into play.
We have a diverse staff that can help you and your family with spinal alignment, knee, wrist, shoulder injuries even physical therapy exercises that will aide your chiropractic treatment to get the best result and prevent the same injuries from happening again.
Our team is dedicated to helping individuals suffering from any type of soft-tissue injury or pain.
When life is full of actives, many people suffer from back and neck pain, but thanks to our Five Points Chiropractors, relief is easier and quicker than ever before.
The best part about chiropractic care other than the amazing results is that they use natural safe treatment methods that don't have harmful side effect like many medications do.
An quick exam will allow our chiropractor to find the root cause of your paint and then will be about to make a treatment plan that targets and relieves your pain points.
Effective Treatment for Back & Neck Pain that will Last
Five Points citizens who face back and neck pain, just know that it is a common thing nowadays.
Because your neck and back have a direct connection to the spine, which means there could be a variety of root causes of pain.
The most common issues are the you spine is not aligned correctly or a never is being blocked, which is why chiropractic care is the right type of treatment. The primary function of chiropractic treatment is to align your body the way it is meant to be.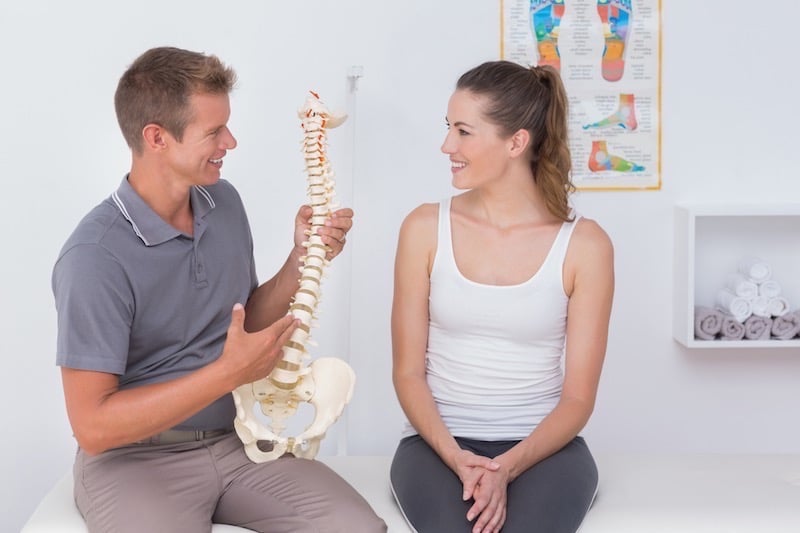 Spinal adjustments will most likely get rid of your pain but will mostly likely take more than one adjustment to retrain your body to stay in proper alignment.
Identifying Existing Pain & Injuries
Just like any doctor would do a chiropractor will preform a physical exam, ask questions have you move different ways to evaluate pain triggers, then order x-rays and possibly other tests to confirm the diagnosis.
Five Points Chiropractors focuses on the safety of their patients and the progress of their recovery.
Once we perform all of the necessary tests and evaluations, one of our chiropractors will know how to proceed with chiropractic care or if traditional medical intervention is needed.
Some time both types of treatment are needed depending on the results of your tests.
What all Our Five Points Chiropractic Clinic Treats
One of the best things about chiropractic care is the ability to treat different ailments.
Chiropractors can treat all different types of ailments even beyond neck and back pain. They treat common injuries such as muscle pain, sprains, spine misalignments, and damaged soft tissues.
Here are common issues we see and treat:
Whiplash - this is caused by a sudden hard jerk usually caused from an automobile collision causing the neck to be flung beyond its normal range of motion. It will cause the neck and upper back to feel sore and stiff.
Myofascial pain - commonly known as muscle pain or soreness.
Knee Injury- When you are on you feel all the time or run a lot your knees take a lot of the impact over time you will begin to feel pain in your knees. With chiropractic treatment, your knees can be relieved of this pain and even regain lost mobility.
Spinal Arthritis - When there is a tear on the joints and discs from the neck and lower back possibly causing arm or leg weakness.
The Leg Length Discrepancies - if you have different lengths of arms or legs can get treated through chiropractic care.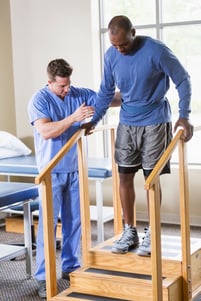 Nerve Impingement -When there is too much pressure applied to the nerve by surrounding tissues. it is painful whether it's minor or major.

Coccydynia - Mostly seen in older adults, when they feel pain around the tailbone area when sitting.

Cervicogenic Headaches and Migraines - Not referring to your average headache. This is geared more towards persistent headaches that could be this issue. In most cases, the pain has a connection with the lower neck.

Herniated Discs - When a disc ruptured in the soft tissues.

Although these cover many common injuries, we see it is not limited to the list. We are a well-versed group and can treat just about any pain symptom you are having.
Five Points Chiropractors Use Natural Treatment Techniques
Chiropractic goals are all the same, try to use manual adjustment to heal in a safe, natural way. This may be paired with other natural techniques such and stretches.
Chiropractors will put you in certain positions and provide a quick pressure to release the toxins of the nerves. Occasionally tools are used are used to assist with treatments.
There are really many ways to apply chiropractic care beyond the basic adjustment.
Accepting New Patients From Five Points!
Your initial visit to your Five Points chiropractor at Florida Spine and Injury you will be asked several questions about your pain symptoms, the cause of injury, and health conditions.
If you like what you hear in your free consultation then moving on to an adjustment session will last around 30 minutes.
It will typically take ten or more treatments depending on how severe your pain and injuries are to get back to where you need to be.
Discussing the detail of the length of treatment that is recommended for you is best to do during your consultation with the chiropractor.
No matter what type of pain you have Five Points Chiropractors are here to help you find the root problem and correct the issue so you will not have to suffer in pain anymore.
Florida Spine and Injury Clinic is waiting to answer your call!