Neuropathy and Knee Pain Clinic in Sun City, Florida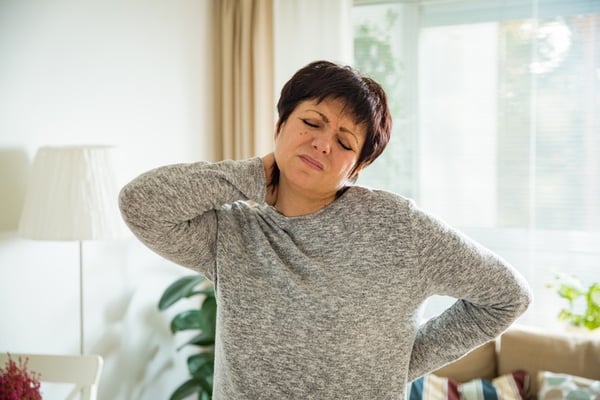 The Florida Spine and Injury Clinic in Sun City, Florida are skilled when it comes to treating knee pain, neuropathy, and a number of other debilitating conditions.
Our therapists have over 20 years of experience helping victims with their physical rehabilitation and recovery.
If you suffer from pain in your joints, hands, feet, or back in Sun City, Florida; it is vital that you visit a Rehabilitation center that has experience treating these symptoms.
If you would like a Free Consultation with one of our professionals, contact the Best Physical Therapy Clinic in Sun City, FL.
How Sun City Doctors Can Help You
When injured and sore patients come to our Physical Therapy Clinic in Sun City, they can rest easy knowing that they will be receiving industry-leading treatment from experienced professionals.
Our team can offer Sun City patients the following services:
Physical Therapy
Sciatica Treatment
Guided Stretches
Slip and Fall Accident Help
Mobilization
Muscle bands
Back Pain Treatment
Neck Pain Relief
Car Accident Help
Personal Injury Attorney Referral
...and more!
What to Expect from our Medical Care in Sun City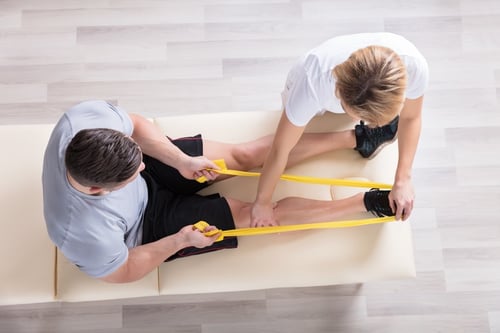 When you come to Sun City Spine and Injury, our Doctors and Physical Therapists will listen to you describe the pain symptoms you are experiencing and if there was a specific accident that you were involved in.
Some of the Questions that you may be asked include:
What does your pain feel like? (Throbbing, Burning, Sharp, Dull, etc.)
Where are you experiencing pain?
For how long and how often are you feeling pain?
Is there any activity or position that feels better? Feels worse?
Once the doctor has a good idea of what you are going through, he will then perform a physical examination that will include tests for things such as:
Your physical therapist will then also order diagnostic tests, such as onsite X-Rays so that he can look within the body and find the source and cause of your pain.
In some cases, further diagnostic testing such as MRI's and CT Scans may be ordered.
Remember, this is for your benefit. It is our mission to ensure that each patient has the best chance at a full recovery, and that process begins with being able to provide an accurate diagnosis.
Once our physical therapists complete their examination and diagnose your injuries, our PTs will set up a customized treatment program that will give you the best chance of successful physical rehabilitation.
Some of the various types of treatment that you may be prescribed are:
Exercise Therapy
Ultrasound
Guided Stretches
Mobilization
Spinal Decompression
Chiropractic Adjustment
Physical Therapy
Every Sun City patient that we treat is different, so no two patients treatment program is exactly the same. The type of program that your PT prescribes for you will depend on the type and extent of your pain symptoms and injury.

We Offer Assistance for Your Personal Injury Case
In addition to the medical care that our Sun City, Florida Clinic will provide, we will also refer interested patients to the top-rated local Personal Injury Attorneys to meet their legal needs.
If you were involved in an accident that was due to someone else's negligence in Sun City, you are entitled to receive financial compensation for your pain and injuries. That is why it is so essential that you see a medical professional with experience treating Car Accident Injury Victims.
Sun City's Knee Pain and Neuropathy
Experts

At our Sun City Clinic, we understand the debilitating pain that knee pain and neuropathy conditions can cause. Many of our patients want to get back to gardening, playing with their grandchildren, or simply taking the stairs.
At Ethos Health Group, helping you get your freedom back is our top priority.
When you have experienced Physical Therapists and Attorneys working side-by-side for you, you give yourself the greatest chance at experiencing a full physical recovery.
If you are dealing with pain or discomfort in your joints, or suffer from limited mobility in Sun City, call Ethos Health Group today at (386) 222-0345 or click below to schedule your Free Knee Pain or Neuropathy Consultation in Sun City, Florida.