Knee Pain and Neuropathy Treatment in Melbourne, Florida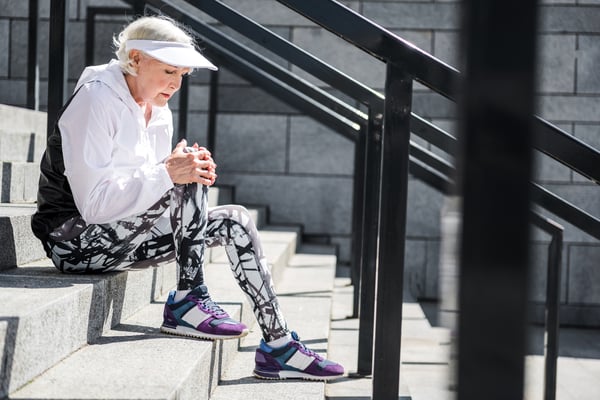 If you are suffering from Knee Pain or Neuropathy in Melbourne, Florida, the Ethos Health Group can assist you with the recovery process.
Our medical team have years of experience providing advanced pain relief for neuropathy and knee pain. Many of the patients we see in our clinics are pursuing pain management treatment because they can't get around like they used to.
After treatment, many of our patients at Ethos Health Group can do the things they love most again. From golfing to gardening, playing with grandchildren, or simply taking the stairs, our goal is to help restore freedom to every patient's daily routine.
Chronic knee pain or neuropathy symptoms can severely limit a person's daily life. If you are suffering from pain, discomfort, or limited mobility and want to find local treatment in the Melbourne community, contact the Ethos Health Group today. Call (352) 433-0898.
Click on an item below to learn more.
Knee Pain Treatment & Common Symptoms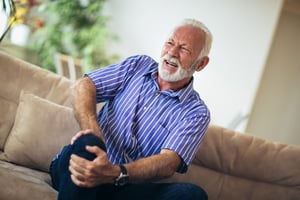 Chronic knee pain can make it nearly impossible to complete normal, everyday tasks. However, rather than face knee surgery or addictive medications, many adults limit their activities and learn to live with the pain.
If you are uncomfortable with needles or shots and want an alternative to surgery, knee pain treatment at Ethos Health Group offers an outstanding opportunity.
We provide advanced knee pain treatment using minimally-invasive injections for maximum results that are different from other knee injection options.
Our advanced guided imaging technology takes the guesswork out of treatment.
Using proven medical techniques, our healthcare team administers minimally invasive knee injections into the exact point of your pain to help provide immediate relief.
This technology ensures the best results possible.
At our clinic, both the patient and doctor can see exactly where the injection enters the joint for optimal results and peace of mind.
Guided Imaging Technology Provides:
Minimal Treatments

Reduced Recovery Time

Targeted Relief
At Ethos Health Group, we don't believe using endless drugs or cortisone injections just to mask the pain is the best treatment for our patients. And we see painful knee surgery as a last resort.
Rather than these controversial treatment options, our professional medical team focuses on targeting the source of your knee pain with gentle, long-lasting therapies.
The minimally invasive knee injections we use help to restore lubrication and cushioning in your knee joint for lasting relief.
Would you like to learn more? Click here to watch a video of a knee pain patient testimonial.
Call (352) 433-0898 now or click the button below to schedule your free knee pain consultation.
Treatment is covered by medicare and most health insurance plans.
If you are experiencing any of these symptoms and are in the Melbourne area, Ethos Health Group is here to help. Call now (352) 433-0898.
Neuropathy Treatment & Relief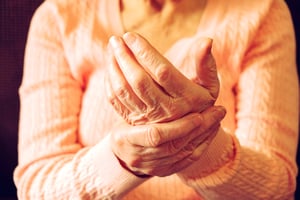 Our physical therapists understand how bodies function, handle injuries, and how to boost the healing process to restore health and mobility to your muscles and joints.
A physical therapist can help improve your range of motion, strength, and recovery time. Physical therapists engage in muscular re-education.
In a recent clinical study, researchers found that natural treatment methods can help to reduce neuropathy symptoms in adults 55 years of age and older. Neuropathy symptoms might include:
Pain
Burning
Numbness
Tingling Sensations
At Ethos Health Group, our goal is to help our patients get their freedom back. We provide the best neuropathy therapies available to give our patients their best chance at recovering mobility and wellness.
In order to provide successful outcomes, we offer safe, non-invasive treatment that has noticeable results.
Some of the scientifically proven methods we use to help reduce peripheral neuropathy symptoms include:
Whole Body Vibration

Infrared Light Therapy

Mild Electrical Stimulation
Click here to learn more about neuropathy treatment in Melbourne at Ethos Health Group.
At times, our doctors find it beneficial to order tests to help boost your neuropathy recovery. Your Ethos Health Group Medical Team may order any of the following tests:
MRI Tests: An MRI can tell your medical team about the size, quality, and condition of your muscles. This information can help them determine what may be triggering your neuropathy symptoms while ruling out tumors, herniated discs, or other abnormalities as the source of your symptoms.

Nerve Tests: Doctors can learn more about the condition of your nerves using a probe that sends electrical signals to your nerves. The results of this test can tell your Ethos Health Group team more about your neuropathy nerve damage for a custom-designed treatment plan tailored to your condition.

Blood Tests: In order to make sure your recovery plan is as complete as possible, Ethos Health Group may order tests for vitamin and mineral deficiencies, diabetes markers, autoimmune conditions and other indicators. These tests can help to tell the complete story behind your peripheral neuropathy symptoms.

Additional Nervous System Tests: If needed, your doctor may order additional tests such as an autonomic reflex screening, a sweat test, and sensory test to record your sensitivity to touch, vibration, and temperature.
The cutting-edge therapies we utilize at Ethos Health Group help to increase circulation and block sensory pain signals in the brain to reduce or eliminate symptoms. By restoring circulation to your body, your damaged nerve tissue can begin to repair itself for lasting results.
In addition to the treatment methods we use in our office, we also provide simple at-home therapies and nutrition plans to help our patients recover more quickly.
Treatment at our clinic is covered by medicare and most health insurance plans.
For advanced treatment coupled with good, old-fashioned care, schedule your free neuropathy consultation at Ethos Health Group today.
What to Expect at Ethos Health Group for Knee Pain and Neuropathy
When you visit Ethos Health Group in Melbourne, you can expect our medical team will do everything possible to help you get your freedom back. We utilize the most advanced medical therapies and technology to help to relieve your debilitating pain and increase your mobility.
Some of our goals for every patient:
Increase every patient's strength, endurance, range of motion and flexibility
Decrease and manage every patient's pain levels
Improve every patient's physical function and movement
Prevent re-injury
Contact the Best Physical Therapists in Melbourne, Florida at Ethos Health Group by calling (352) 433-0898 now or click the button below to get started.