Best Knee Pain & Neuropathy Treatment in St. Petersburg
Top Pain Management Clinic in St. Petersburg, Florida
The medical team at Ethos Health Group in St. Petersburg uses Physical Therapy and Advanced Medical Technology to treat Neuropathy, Knee Pain, and other Pain Conditions.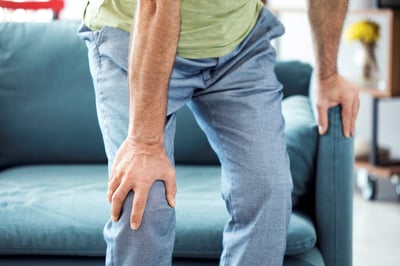 If you are suffering from neuropathy symptoms, knee pain, or another pain condition in St. Petersburg, Florida, it is vital that you visit a medical clinic with experience treating nerve conditions and joint problems.
If you would like a Free Consultation with one of our Physical Therapists, click below to get started.


Click on an item listed below to learn more.
How Our Physical Therapy Clinic Can Help You
When patients come to our Pain Management Clinic in St. Petersburg, they can rest assured that they will be receiving industry-leading treatment from experienced Physical Therapists.
Our team of Medical Professionals have been helping patients with pain conditions in Florida for many years, and can offer patients the following services:
Physical Therapy
Sciatica Treatment
Slip and Fall Accident Help
Back Pain Treatment
Neck Pain Relief
Personal Injury Attorney Referral
What to Expect at Your Ethos Health Group Appointment in St. Petersburg
When you come to St. Petersburg Ethos Health Group our team will do everything possible to discover and treat the cause of your pain. Our medical staff is skilled at listening to your symptoms, circumstances, and goals to create a treatment plan accordingly.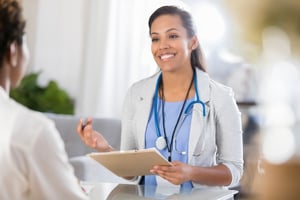 Some of the Questions that you may be asked include:
When did you pain begin?
Is there a movement that causes more or less pain?
What type of pain are you experiencing?
For how long and how often are you having pain?
Once our physical therapist has a good idea of what you are going through, an exam and test may be ordered. For the physical test, they will check your range of motion and muscle strength.
Upon completing your assessment there might be tests like x-rays, MRI's and CT Scans to get a better look at what is going on inside your body. This gives you the best chance of a full recovery when you get an accurate diagnosis and treatment right away.
You will then be set up with a specialized treatment plan to begin your rehabilitation.
Exercise therapy and ultrasound therapy may be included in your physical therapy plan. Each plan is custom to the patient's individual needs not just their injury but their age and health are contributing factors to your treatment plan.
Experienced Neuropathy Treatment
Our St. Petersburg, Florida Physical Therapist provides cutting-edge neuropathy treatment to help relieve the debilitating effects of neuropathy and help patients get freedom back in their daily routine.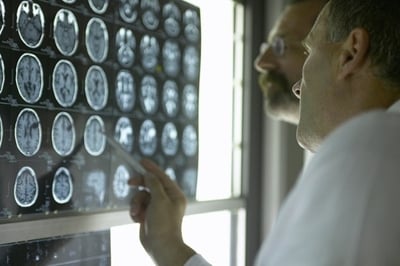 In a recent clinical study, research revealed that neuropathy symptoms that are commonly experienced by adults 55 years of age and older, such as
Pain
Burning
Numbness
Tingling Sensations
can be effectively treated using natural treatment methods.
At Ethos Health Group, we use these natural treatments to provide the best possible care to every patient we care for. We utilize safe, non-invasive treatment that provides noticeable, lasting results.
Using scientifically proven methods, we aim to reduce peripheral neuropathy symptoms using some of these techniques:
Infrared Light Therapy

Whole Body Vibration

Mild Electrical Stimulation

Ethos Health Group aims to increase circulation and block sensory pain signals in the brain to provide lasting pain-relief. By restoring circulation to the body, we begin to see our patients' damaged nerve tissue repair itself.
Neuropathy Treatment at Ethos Health Group is covered by Medicare and most health insurance plans.
If you're interested in advanced medical treatment coupled with good, old-fashioned care, call (352) 433-0898 to schedule your free consultation today.
Click here to learn more about neuropathy treatment at Ethos.
Leading Knee Pain Treatment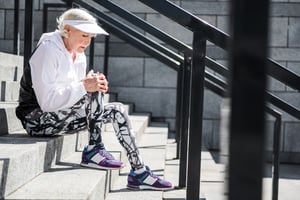 Chronic knee pain can make it painful and uncomfortable to complete simple, everyday tasks. But rather than face painful knee surgery or take addictive medications, many adults have learned to live with knee pain.
If you don't get around like you used to and are looking for a treatment alternative to surgery and drugs, Ethos Health Group offers an outstanding knee pain-relief opportunity.
Using minimally-invasive injections that are different from many other clinics, we administer knee injections to help restore lubrication and cushioning in your knee joint for lasting relief.
Our medical team uses advanced, guided-imaging technology to take the guesswork out of treatment.
With this medical technology, you can watch on a screen as your doctor injects your knee treatment into the precise source of your knee pain.
Many of our patients experience peace of mind knowing their treatments are injected right where they are needed most.
Guided Imaging Technology Provides Knee Pain Patients:
Reduced Recovery Time
Minimal Treatments
Targeted Relief
At Ethos Health Group, we don't think our patients should have to endure endless drugs or cortisone injections that only mask their pain. And we think risky knee surgery should only be used as a last resort.
Our team of professional medical personnel does everything possible to target the source of knee pain for long-term relief.
Are you interested in learning more about Knee Treatments at Ethos Health Group? Click here to watch a testimonial video from one of our satisfied knee pain patients or call (352) 433-0898 now to schedule your free knee pain consultation.
Knee treatments are covered by Medicare and most health insurance plans.
Visit Matt Shanklin, DPT Today
If you are suffering from Knee Pain or Neuropathy Symptoms in St. Petersburg, call Dr. Matt Shanklin, DPT today. We want to help our patients get their freedom back and start enjoying the things they love most once again.
If you are interested in learning more about knee pain or neuropathy treatments at Ethos Health Group in St. Petersburg, call (352) 433-0898 or click the link below to get started.