Premier Neuropathy and Knee Pain Treatment in Palm Harbor Florida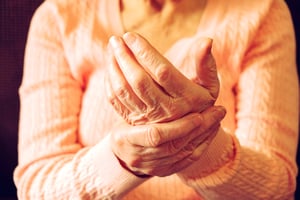 Are you suffering from mild to severe knee pain or neuropathy symptoms?
Ethos Health Group in Palm Harbor, FL is here to help.
Our medical facility exists to help patients suffering from pain conditions and limited mobility.
We provide effective, scientifically proven treatments to give our patients their best chance possible at a successful recovery.
Chronic pain conditions can be debilitating and often cause adults to feel limited in their daily activities. It is our goal to help patients get their freedom back.
Many of our patients receive treatment so they can do the activities they love most once again. Patients often come to our clinic so they can participate in the following:
Gardening
Golfing
Walking
Playing with grandchildren
Some patients simply want to take the stairs again
Our clinic utilizes advanced medical treatment and cutting-edge technology to help reduce pain and provide lasting relief. We offer custom-designed treatment plans for every individual patient to ensure each person receives the care they deserve.
Click on an item below to jump to that section and learn more.
Neuropathy Symptoms Treated at our Clinic
In a recent clinical study, researchers found that neuropathy symptoms, typically experienced by adults 55 years of age and older, can be successfully treated using natural treatment methods.
Neuropathy symptoms can include:
Pain
Burning
Numbness
Tingling Sensations
At Ethos Health Group, we utilize all-natural treatment methods to help relieve pain and reduce neuropathy symptoms in our patients. We use safe, lasting treatment methods to deliver noticeable results.
Some of the scientifically proven methods we use to help reduce peripheral neuropathy symptoms include:
Infrared Light Therapy

Whole Body Vibration

Mild Electrical Stimulation
Click here to learn more about neuropathy treatment at Ethos.
Tests Our Doctors May Order to Boost Your Neuropathy Recovery:
MRI Tests: MRIs can help reveal the size, quality, and condition of your muscles to help determine what may be triggering your neuropathy symptoms. An MRI can help rule out tumors, herniated discs, or other abnormalities that can trigger neuropathy-like symptoms.

Nerve Tests: Nerve condition studies are conducted using a probe that sends electrical signals to a nerve. An electrode is placed on the nerve's pathway to record responses to electromyography. This test is used to record electrical activity in your muscles to detect specific levels of nerve damage.

Blood Tests: Vitamin and mineral deficiencies, diabetes markers, autoimmune conditions and other indicators can contribute to peripheral neuropathy symptoms. Blood tests may be ordered to ensure a more complete recovery plan.

Additional Nervous System Tests: May include an autonomic reflex screening, a sweat test, and sensory test that records how sensitive your body is to touch, vibration, and temperature.
At Ethos Health Group, our Advanced Neuropathy Treatment aims to increase circulation in the body and block sensory pain signals in the brain. By restoring circulation, our patients' damaged nerve tissue can begin to repair itself, thus reducing neuropathy symptoms.
In addition to our medical treatment therapies, our team provides simple at-home techniques and nutrition plans to help each patient enhance recovery on their own.
Treatment at our clinic is covered by medicare and most health insurance plans.
For leading medical care coupled with good, old-fashioned treatment, call (352) 433-0898 today to schedule your free neuropathy consultation.
back to top
Why Contact Ethos for Knee Pain Relief?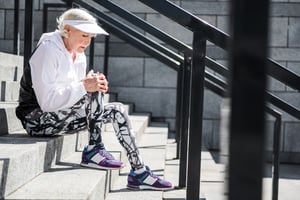 Our trained medical professionals at Ethos Health Group in Palm Harbor understand how knees function, and how to help knee joints get back to optimal health.
Our clinic offers lasting knee pain relief using minimally-invasive injections for lasting results. Treatment at Ethos Health Group is covered by medicare and most health insurance plans.
Using advanced guided imaging technology, our doctors administer knee injections into the exact point of knee pain for precise, long-lasting treatment.
At our clinic, knee pain patients can watch the injection site on a screen as the doctor administers the shot directly into the source of pain in the joint. Many patients have peace of mind knowing their medication was administered into the right place without any guesswork.
Benefits of Guided Imaging Technology:
Reduced Recovery Time
Minimal Treatments
Targeted Relief
Click here to watch a video of a knee pain patient sharing his experience at Ethos Health Group or call (352) 433-0898 now to schedule your free knee pain consultation.
What to Expect at your Ethos Health Group Appointment
Common Goals our Palm Harbor Medical Team helps Knee pain and Neuropathy patients achieve:
Improving physical function and movement
Decreasing/managing the patient's pain
Preventing re-injury
Increasing the patient's endurance, strength,

range

of motion and flexibility
If you suffer from knee pain, neuropathy symptoms, or another pain condition in Palm Harbor, call a medical professional at Ethos Health Group today. Call (352) 433-0898 or click below now to reserve your Free Consultation.