As shelter in place takes effect across most of the country, many of us are cooped up at home.
However, being inside for long periods or feeling isolated can be stressful and boring.
Experts at the CDC recommend staving off the anxiety associated with social distancing by keeping up a healthy routine, including healthy eating and regular exercise.
If you're stuck at home, because of COVID-19 or for whatever reason, here are some ways to remain physically active and healthy from the comfort of your own home.
Table of Contents
YouTube Workouts
Youtube can be used for far more than just watching cat videos.
Instead of watching hours of music videos or your favorite vloggers do next to nothing, you can actually use YouTube to stay healthy and fit.
YouTube is filled with free exercise videos that you can do at home.
From beginner workouts to intense cardio challenges, there is a nearly endless array of workout types that you can find with a few clicks of a button.
Try to do at least one of them per day to keep your body and your brain happy.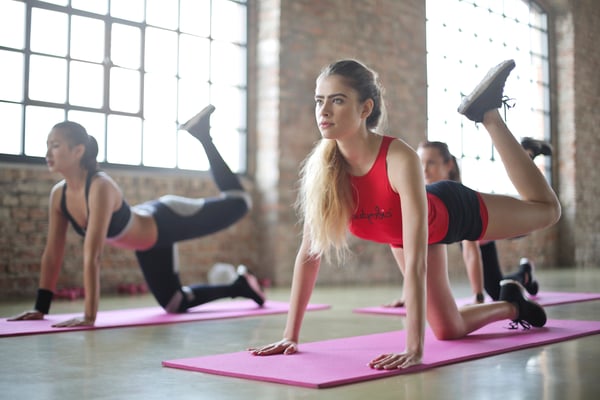 Online Yoga
Along with workouts, there is online yoga available at your fingertips as well.
Yoga is not only good for your physical health, but it can improve general wellness by relieving stress and improving emotional health, sleep, and balance.
Yoga can also relieve low-back and neck pain and help manage anxiety and depressive symptoms.
You don't have to pay big bucks or leave your home to do yoga.
Just put on some comfortable clothes and get back on YouTube.
A quick search for yoga will turn up endless results.
Schedule Reminders
If you're working from home or just lounging on the couch, time can slip away from you quickly.
To make sure you don't spend hours in front of a screen without moving, try setting some reminders on your phone.
Every time a reminder goes off, you should get up and move, grab a drink of water or do some stretching.
If you don't want to set reminders, just try to get up and walk or stretch every time you get a notification on your phone.
Don't Binge out of Boredom
This might be one of our most essential tips to be healthy during isolation.
Binging on snacks you stocked up on won't do you any good.
Binging your favorite TV shows for hours on end is just as bad.
During work hours, it can be tempting to have a bowl of snacks always by your side.
On the weekends, it can be even more tempting to curl up on the couch with a bag of your favorite chips and spend the day watching Netflix.
While the temptation is there, try your hardest to develop a better relationship with your pantry and your TV.
One of the most important tips to be healthy at home is to create windows for snacking and watching TV.
By placing windows in your schedule for a healthy amount of watching your favorite shows and snacking, you can limit day-long binges.
Try Tidying Up
Cleaning your house is a win-win.
Lifting laundry, going up and downstairs, and walking around your house can all add up to a decent amount of physical activity.
And when you're done, having a clean space can help with your mental health as well.
Cleaning your house incorporates a variety of muscle groups without you even realizing it.
And, you're likely to feel less anxious and stressed in a clean home compared to a dirty, messy home.
Eat Smarter
When you're stuck at home, it's tempting to reach for the easy option.
Delivery, microwavable meals, and instant foods, overly processed foods might feel like the best options.
This is okay every once in a while, but remember that they are loaded with ingredients that can make staying healthy at home nearly impossible.
You can still have quick and easy meals without indulging in too much of the bad.
Meal replacement drinks and powders are designed for these exact types of situations.
So is meal prepping.
If you have stocked up the kitchen with healthy foods in preparation for being quarantined, it can still be challenging to follow a regimented meal plan.
Meal preparation and designated meal times will help to:
Regulate consumption and prevent overindulgence

Ensure a well-balanced diet

Avoid the temptation of ordering take-out foods that can be highly processed or packed with more saturated or trans fats
Take Care Of Your Mental Health
The CDC has recommended several measures to stay on top of your mental health during the outbreak:
Stay informed, but avoid over-saturating yourself with coverage of the virus

Take deep breaths and try to meditate

When you can, eat healthy foods and get regular exercise

Take time to unwind and remind yourself that strong feelings fade

Take breaks from consuming coverage

Connect with others about what you are feeling

Maintain healthy relationships with friends or family members

Try to maintain a sense of positive thinking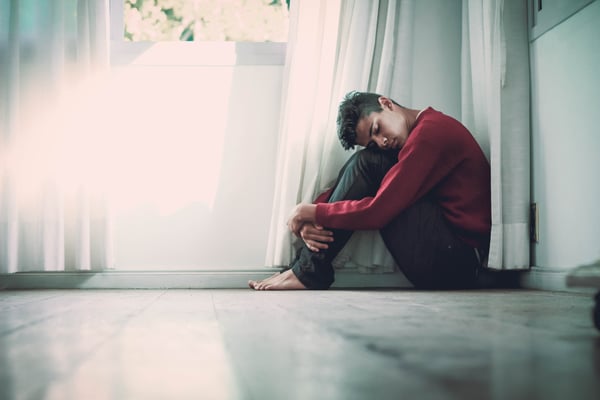 Keep A Regular Schedule
Snoozing your alarm is no longer an issue, right? Wrong.
Rebelling against any kind of routine will only cause a delayed day of chaos and laziness.
Keeping a set schedule and routine will keep your brain and body functioning as if nothing has changed.
You can remain productive while still enjoying the benefits of working from your home.
Waking up, eating, working out, and going to bed at the same time every day keeps you working towards goals and aspirations.
A routine helps you develop good, healthy habits while helping you eliminate the unhealthy habits that don't do us any good.
Stay In Touch With Your Chiropractor
If you aren't able to visit your chiropractor during this time, most of them are still available by phone.
Chiropractors have a wealth of information when it comes to staying healthy at home.
They can recommend lifestyle changes, simple exercises, and nutritional guidelines to follow while you're stuck at home.
And, if you can see them, a chiropractic adjustment is a great way to keep your body in tip-top shape so it is better able to fight off viruses and other sicknesses.
If you'd like to speak with a chiropractor today, reach out to Florida Spine and Injury.
They have years of experience keeping people healthy and functioning at an optimal level. They can do the same for you right now.
Click the button below to get started.
If you enjoyed this blog, check out this one on chiropractic care and weight loss!