Can Turmeric Help in Relieving Back Aches and Pains?
Doctor visits, heating pads, or popping a few extra-strength Tylenol pills seem to be the go-to solutions for low back aches and pains.
However, one approach that has been pretty under the radar is turmeric.
Since it is still unfamiliar to a lot of back pain sufferers, let's dive into what turmeric is and how it can help your pain levels.
Are You Suffering From Inflammation?
The low back bears most of the weight of the body, which makes it an area that is susceptible to pain (from injuries or other circumstances).
It is common for most low back pain to be recurring or chronic.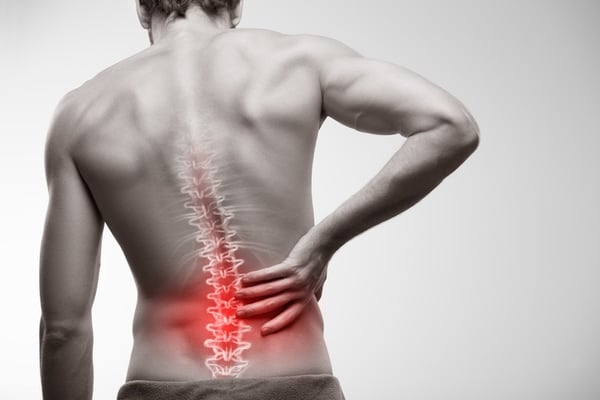 Specifically, low back pain inflammation is the body's response to injuries and infections.
Those suffering from inflammation experience the affected part of their body becoming swollen, reddened and hot.
It usually is quite painful too!
Here are some common indicators of inflammation to look out for:
Weight Gain
Fatigue
Allergies
Irritable Bowel Syndrome (IBS)
Stiffness or Pain in Joints
Asthma or Shortness of Breath
The purpose of Chiropractic Care is to adjust your spine in order to help your immune system's production levels.
Chronic inflammation reacts well to specific lifestyle changes as well as medicinal changes, such as turmeric.
What Is Turmeric?
In low back pain and inflammation cases, there are various methods for pain management or treatment.
One of those methods is the consumption of turmeric.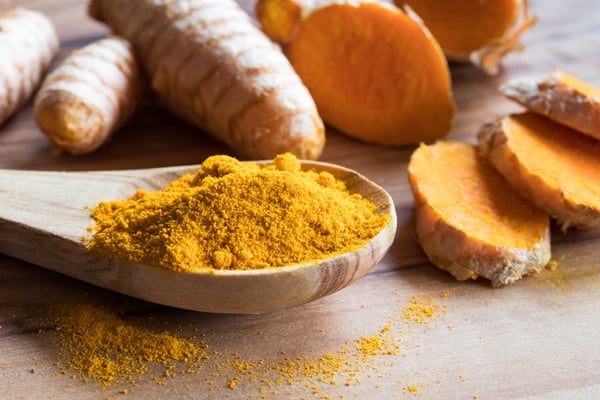 Turmeric is a spice in the member of the ginger family and is believed to have been used medicinally for thousands of years.
This spice is a natural alternative to over-the-counter medicines.
Turmeric has been around for centuries and used with high regards in Asia.
There, it has been used to treat a wide variety of diseases, such as infections in the eye or leprosy.
Turmeric is an effective and affordably-priced solution to inflammatory back problems.
Recently, the use of it for medicinal purposes has increased and is rapidly becoming more and more mainstream.
How Is Turmeric Effective?
Firstly, it isn't turmeric itself which is beneficial, but an individual ingredient within.
This active ingredient is known as curcumin.
Studies show that this one ingredient can decrease inflammation in certain diseases, such as osteoarthritis.
As a whole, turmeric can reduce inflammation in the body.
In addition to battling inflammation, turmeric is an antioxidant.
That means it helps to protect the body's cells against damaging free radicals.
Although it is not a cure for back pain, ample research and evidence point to the conclusion that turmeric is highly beneficial in helping with pain and suffering.
What is the Proper Dosage of Turmeric?
Every oral medicine has a suggested or recommended amount to take, and how often.
If you decide to use turmeric to fight against your body's inflammation, it is no different.
You will have a suggested dosage to follow.
The standard dose is roughly 400-600mg of curcumin per capsule, three times a day, is what is thought to be most beneficial for inflammation problems.
If you decide to take Turmeric in supplemental form (like turmeric tablets), look for one that lists a guaranteed amount of curcumin since it is the active ingredient.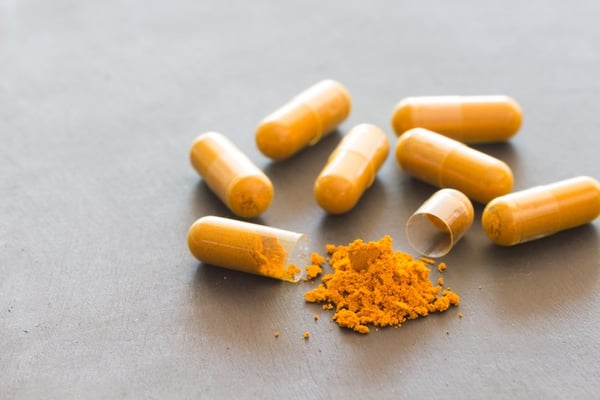 You can also cut the actual root of turmeric, and the recommended dosage for this is 1.5 to 3 grams.
It is crucial to follow the suggested dose size.
Do not stray from the recommended dosage of turmeric.
With any ingested medicine, it is dangerous to overdose.
What Are Things to Consider About Turmeric?
The first thing you should consider is if taking an alternative medicine approach like turmeric is right for you.
It should be noted that natural solutions are not always the right choice for everyone.
If you think that turmeric is something you would like to try, you need to decide how to take it: capsule form or cut root?
Additionally, as with any ingested medicine, you should know when to avoid turmeric.
There is a possibility of having an allergic reaction if you have an allergy to the spice.
Avoid turmeric if you are pregnant or breastfeeding, have a surgery scheduled within the next two weeks after consumption of the medicine.
You should not digest turmeric if you are dealing with gallbladder issues.
To be on the safe side, consult with your doctor before using turmeric for medicinal purposes, even if you don't think you would have any potential problems.
For more information on back pain, check out these additional links: