How Capsaicin Can Help Reduce Back Pain
If you are suffering from a Back Injury or Chronic Back Pain, you may be familiar with Capsaicin. You might not necessarily be familiar with the name, but Capsaicin is the active ingredient in chili peppers, it's the stuff that makes your mouth feel hot.
Some people who might be thinking, "what does Capsaicin, the ingredient in chili peppers, have to do with my back pain?" Capsaicin is the key ingredient in various ointments, lotions, gels, or creams that provide back pain relief when applied topically.
Why Capsaicin is Used by People with Back Pain
When capsaicin is applied on the skin, it helps to block pain messages that are being sent to your nerves. Capsaicin cream is said to relieve pain from a broad variety conditions which include:
Back Pain
Joint Pain
Sciatica
Tendonitis
Fibromyalgia
Muscle Sprains and Strains
Headaches and Migraines
How Capsaicin is Used
Capsaicin is most commonly used in the form of a cream or patch. The cream can be applied at the point of pain, such as the upper or lower back. It's often advised that you rub the cream thoroughly onto your skin in the area where it hurts several times per day.
Capsaicin patches will typically contain higher levels of capsaicin than the creams. Once the patch is applied, most commonly by a doctor, it can provide pain relief for up to 3 months. It's important not to touch the patch while it is on the skin.
Possible Side Effects
When talking about applying creams or patches of Capsaicin, it's also important to mention any potential side effects of the application. Both the creams and patches can irritate the skin and cause:
Dryness
Redness and Swelling
Burning and Itching
Pain
Applying capsaicin can also make your skin more sensitive to the sun and heat. Like any drug, it can cause some people to suffer from an allergic reaction, so it's critical to keep an eye on your skin and body after the first use.
The Importance of Seeing a Doctor when you Have Back Pain
If you are suffering from Back Pain, and haven't been seen by a medical professional, now is the time. Using creams like Capsaicin on your back to alleviate pain is excellent if you're also seeking professional help. If you're using the cream all the time in hopes that one day your back won't hurt anymore, you could be in for a lifetime of pain and discomfort.
Capsaicin cream and patches are great supplements while you're receiving care and treatment. It's not uncommon for back pain treatment to take some time before the sufferer is out of pain completely, and in the meantime, the cream may help to relieve your pain when symptoms persist.
However, we say "symptoms," but the cream is not going to cure your back pain long-term. If you suffered an injury, or you aren't sure why you have back pain all the time, being diagnosed and treated by a professional chiropractor is going to be your best chance at making a full recovery.
Chiropractic care is a noninvasive, all-natural form of back pain treatment that helps millions of people return to their normal health and lifestyles every year.
Chiropractors are highly trained and focused on finding and treating the exact cause of your pain. It is their goal to make sure your back condition or injury is being treated at the source. Chiropractors do not believe in just prescribing medication or pain creams as a "fix" for your pain. Although those things may provide relief for a time, they are not long-term fixes for back injuries or chronic back pain.
Choosing the Right Chiropractor
If you're experiencing back pain, it's time to speak with a professional Chiropractor to find out the cause and source of your pain and discomfort.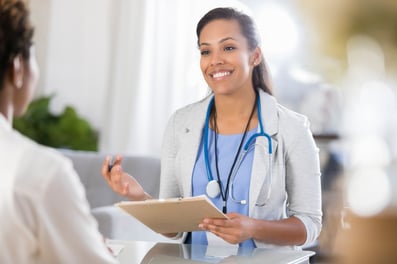 Your Chiropractor may be fine with you using Capsaicin cream or patches while you're in the process of healing; however, they will not prescribe it to you as the only form of relief for your pain. Your chiropractor will provide you with a thorough exam, and give you a specialized treatment plan that includes chiropractic adjustments to help with your pain relief and recovery.
At Florida Spine and Injury, our Doctors of Chiropractic have been helping Back Pain victims with their recovery for many years. Our expert doctors are committed to helping each patient return to their normal life as quickly as possible.
It's important to be seen and diagnosed by a chiropractor as soon as you are injured or begin experiencing pain. The quicker you are diagnosed, the quicker you can start your journey to recovery. So many times our doctors have helped people who wait months or sometimes years to seek treatment, and when they come to us, they are living a life of constant pain, and it often takes them longer to recover.
Our Chiropractors want to help you; we offer a free consultation to see how we can best assist with your recovery needs. Click below to schedule an appointment today with Florida's Best Back Pain Chiropractors.
Check out more articles like this